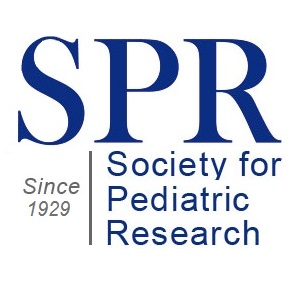 Featured SPR Members
Gregory S. Sawicki, MD, MPH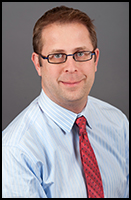 Gregory S. Sawicki, MD, MPH, is a pediatric pulmonologist and health services researcher with particular interest in addressing health outcomes, disease self-management, and adherence for children, adolescents, and young adults with chronic respiratory diseases including cystic fibrosis (CF) and asthma. Dr. Sawicki received his MD from Harvard Medical School in 2001. He completed residency in Boston Combined Residency Program in Pediatrics in 2004, followed by fellowship in Pediatric Pulmonology at Boston Children's Hospital (2004-2007). He also completed the Harvard Pediatric Health Services Research Fellowship in 2007, receiving an MPH in Clinical Effectiveness at the Harvard School of Public Health. Dr. Sawicki is currently the Director of the Cystic Fibrosis Center at Boston Children's Hospital. He is the Co-Chair of the CF Foundation sponsored Success with Therapies Research Consortium and is a member of the CF Foundation Comparative Effectiveness Research Committee.
Dr. Sawicki's primary research activities are currently focused on patient-reported outcomes, self-management, adherence, and the process and outcomes of transition from pediatric to adult focused health care for adolescents with CF and other chronic health conditions. He has conducted mixed methods qualitative and survey studies of adolescents and young adults with CF with the aim of exploring their current experiences with health care transition and disease self-management.
He has helped to develop and validate several survey measures to assess transition readiness for youth with chronic disease, including the Transition Readiness Assessment Questionnaire (TRAQ) and the Adolescent Assessment of Preparation for Transition (ADAPT). These instruments are currently being used in multiple health care transition studies throughout the country.
View Dr. Sawicki's articles in PubMed
Joseph A. Skelton, MD, MS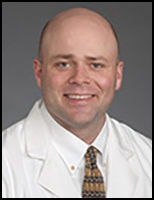 Joseph A. "Joey" Skelton, MD, MS is an Associate Professor of Pediatrics, and of Epidemiology and Prevention, at Wake Forest School of Medicine. He is a graduate of Furman University, Greenville, SC, and obtained his MD at the University of Tennessee, Memphis. He completed his internship, residency, and chief residency in Pediatrics, as well as his fellowship in Pediatric Gastroenterology, Hepatology and Nutrition at the Medical College of Wisconsin and the Children's Hospital of Wisconsin. While there, he developed one of the early multidisciplinary obesity treatment programs for children. He completed a Masters of Health Sciences Research at Wake Forest University in 2010.
His research has focused on the treatment of children with obesity. He has led the first in-depth investigation of attrition from pediatric weight management, with innovative focus on the influence of patient satisfaction and family function, using family theory to explore this phenomenon. He was the first to show the prevalence of severe obesity in children and adolescents; with collaborators, he has better defined and classified severe obesity in children, demonstrating the increasing prevalence in the U.S. and the significantly increased cardiometabolic risk factors. His research has been published in several influential national and international journals, including: New England Journal of Medicine, JAMA Pediatrics, Obesity, International Journal of Obesity, Obesity Reviews, Academic Pediatrics, Pediatrics, and Childhood Obesity. He has been the principle investigator on a Career Development Award through the National Institutes of Health, as well as grants from The Duke Endowment, the Kate B. Reynolds Charitable Trust, and the Winston-Salem Foundation.
Dr. Skelton is the founder and director of Brenner FIT (Families In Training), an interdisciplinary pediatric obesity treatment, prevention, research, and education program, which has active efforts across the medical center and the community. He was elected a Fellow in the American Academy of Pediatrics (AAP) and The Obesity Society. He was chosen to serve on the inaugural Steering Committee of the Institute for Healthy Childhood Weight for the AAP, and has served in leadership position for the North American Society for Pediatric Gastroenterology, Hepatology and Nutrition and the American Heart Association. He is an affiliate of the Maya Angelou Center for Health Equity, and a member of the Comprehensive Cancer Center. He has written for three different volumes of the prestigious Pediatric Clinics of North America, as well as book chapters for Nelson's Pediatrics and for Wyllie and Hyams' Pediatric Gastrointestinal and Liver Disease. Since 2007, he has been repeatedly chosen as one of the Best Doctors™ in America for his care of children with obesity.
View Dr. Skelton's articles in PubMed
---