You are receiving this message because you are a member of SPR.
If you no longer wish to receive informational emails from the SPR, please click here from the address you wish removed.

Q u a r t e r l y N e w s l e t t e r
W i n t e r 2 0 1 3
In This Issue:
President's Corner

SPR President
David A. Ingram, MD

Dear Colleagues,

With this SPR's President's letter, I would like to briefly update you on the proceedings of our recent SPR Council Meeting, which was held in Chicago this past November. A number of important topics were discussed in relation to the activities of our Society.

As noted in our prior newsletter, members of the SPR Council were challenged during the Fall Council meeting to re-examine the mission and goals of our SPR subcommittees, which were formed three years ago. As the pediatric research and clinical landscape has changed dramatically over the past few years, it was deemed important to evaluate the initial charters and goals of each committee. I am pleased to report that this process is now active and promises to yield newly defined goals that are more closely aligned with the mission of the SPR. Specifically, leaders of each committee are currently identifying the two or three of the most important initiatives relative to the original charters of the committees. In addition, clearer operating procedures for each committee including service terms and number of committee members will also be presented to our Society. In the upcoming months, we will relay this information to our Society members and will seek important feedback. I encourage our members to visit our SPR website over the next several months for more information about the upcoming subcommittee changes.
During our council meeting, it was also noted that we have received over 40 applications for our newly formed "Young Investigator Coaching Program," which has been highlighted in our previous newsletters and website. We are enthusiastic about the response of our membership to this program and are currently reviewing the applications for selection of young investigators into the mentoring program.
An important issue that was addressed during the Council Meeting is age limits for both Society membership and eligibility for SPR office positions. It was noted during our meeting that other medical societies have recently re-examined these age related issues particularly in the context of the extended length of time necessary to establish an independent research career as extramural funding becomes more difficult to obtain. With this in mind, the council is actively discussing whether to increase age limits for both Society membership and eligibility for SPR office positions. We anticipate that a proposal will be presented soon to the SPR membership for vote since any change in these criteria would necessitate a change in constitutional by-laws.
I would like to announce that Dr. John Schreiber was elected to replace Dr. Tom Green as one our SPR representatives on the Public Policy Council. Consistent with the SPR mission of promoting the careers of physician-scientists and pediatric research, the work of the Public Policy Council is vital to our society particularly in light of the current challenges of NIH funding. We are looking forward to Dr. Schreiber's work on the committee given his expertise and record of advocacy for pediatric research.
Finally, I am pleased to report that PAS received another record number of abstracts for the annual meeting in Washington in May. With the work of the SPR Content subcommittee and our partner societies, the annual PAS meeting will be another great opportunity for scientific exchange and collaboration.
We hope this newsletter continues to be a forum to communicate the activities of the SPR and to highlight recent initiatives that are important for promoting pediatric research and the careers of physician-scientists.
Sincerely,
David A. Ingram M.D.
---
Message from the Secretary/Treasurer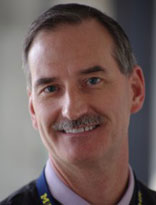 SPR Secretary-Treasurer
Thomas P. Shanley, MD
I hope you all enjoyed the holiday season and were able to spend some restful time re-energizing your "academic batteries" as 2013 will surely provide its fair share of challenges. As of this writing, we seemed to have at least temporarily side-stepped what could have been a highly disruptive Sequestration plan, though cuts to NIH funding, graduate medical education and health care reimbursement will continue to threaten our academic missions. Please know that your membership provides SPR the ability to advocate on your behalf and on behalf of pediatric research initiatives through our Public Policy Council, as well as our memberships in the Federation of Pediatric Organizations and the Federation of American Societies for Experimental Biology (FASEB). As examples of these efforts, over 11,000 messages calling for Congress to avoid Sequestration were submitted to legislators. Also, via our FASEB membership, letters outlining the crucial need for the transportation of research animals were sent to executives at Air India, Federal Express, and UPS in addition to issuing a press release calling attention to the importance of animal research to advancing our knowledge of human health. As we gather this spring in the home town of the National Institutes of Health, surely this venue will be welcoming to the broad scientific community represented by you, our members. In addition, as home to our legislative bodies, we are anticipating that the meeting will provide an optimal venue for advocating for increased funding opportunities for research and voicing support for federal programs critical to securing a healthy future for children.
As we look forward to the May meeting in our nation's capital, we reflect with gratitude on the tremendous success of the Boston meeting that enjoyed record attendance and therefore, exceeded our budget projections. While we continue to invest increased annual resources to successfully achieve our strategic goals, this meeting's success has enabled us to once again keep membership dues flat for this current membership year. Thanks to your record setting abstract submissions for the 2013 meeting, we once again hope that the PAS Meeting remains highly successful both in terms of the knowledge shared, as well as attendee satisfaction as we aim to meet our fiscal projections.
It will not be all business in Washington as plans continue to evolve in securing a location for our second, annual Run for Pediatric Research. In addition to meeting attendees, we will be extending an invitation to NIH personnel to join this philanthropic effort that is also being supported by a number of academic partners. In addition, we hope the meeting venue provides ample social networking opportunities as attendees access the numerous cultural highlights within our Capital.
As always, we remain staunchly committed to making your membership in the Society for Pediatric Research of high value in the hopes that it significantly promotes your academic career development in pediatric research and enables you all to contribute to the creation of new knowledge that advances the health and well-being of children and youth.
Sincerely
Thomas P. Shanley, M.D.
---
Updates from SPR Strategic Plan Committees
The SPR Committees have been working hard to meet the goals outlined in the SPR Strategic Plan. Learn more about each committees' recent activities and initiatives (.pdf).


---
Regional Societies' Updates
The MWSPR, SSPR and WSPR have provided updates on their activities.
Click here to view the reports


---
APS/SPR Student Research Program
Since 1991 the SPR and APS has offered a medical student research training program, with additional funding from grant T35-HD007446, to encourage gifted medical students to consider careers in research related to pediatrics. This program is specifically designed for students seeking a research opportunity at an institution OTHER THAN THEIR OWN MEDICAL SCHOOL. To date, 935 students have participated. .We are actively seeking applications from qualified medical students. Underrepresented minorities are encouraged to apply. The deadline for applications for the 2013 program is January 25, 2013. Please encourage interested students to contact us now! Students selected to the program are able to choose or are assigned to leading research laboratories/groups. Currently, our Directory of Laboratories/Research Groups lists research opportunities at more than 300 facilities. Each research experience allows the student to spend two to three months at 40 hours per week in a research environment. The program provides students with a stipend of $61.20/day (as of 2012) for a maximum stipend of $5,508.
Contact program coordinator, Barbara Anagnostelis, at barbaraa@aps-spr.org with questions or for more information.
---
Join us in Washington, DC for the Pediatric Academic Societies Annual Meeting, May 4 - May 7. We have organized an outstanding program. Housing and registration are both open. Reserve NOW for best hotel options and register early for discounted fees.

Click here for more details on the PAS 2013 meeting.
---
2013 New SPR Members
The Society for Pediatric Research is pleased to welcome 98 new members in 2013! Click here to view the list.


---
What's New on WWW.APS-SPR.ORG
As we start a new year, you will begin to see some changes to the APS-SPR website that should make your experience at www.aps-spr.org even more rewarding.

After discussions with both the SPR and APS Communications Committees, it was agreed there was a need to provide information specific to each society and to improve how it was located. To better showcase each Society's information and yet maintain their combined vision and mission, the About APS-SPR tab will be split apart as About SPR and About APS, each having their own tab instead. Content under About SPR will be fleshed out with unique SPR information such as accomplishments, history, awards, advocacy, member highlights and needed information for researchers. Awards and Committee information have already been split out for both SPR and APS in preparation for this endeavor

Currently, the About APS-SPR tab is still in place, but under that, APS and SPR have now been separated. Once all the work needed behind the scenes has been completed, look for those individual tabs to be on the navigation bar, replacing About APS-SPR.

Be sure to follow us on Facebook and Twitter to stay up to date! And please feel free to contact me directly if you have any comments about our website: Deb Zirkle, deb.zirkle@aps-spr.org.



---