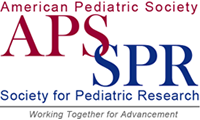 Advocacy and Pediatric Policy Initiatives


(formerly Advocacy and Public Policy Initiatives)
ACTION ALERT NEWS
Action Alert, October 6, 2014
Take Action: Support the Inclusion of Children in Clinical Research
.
The Pediatric Policy Council needs your help to ensure that the National Institutes of Health (NIH) is appropriately including children in research studies.
Pediatric research is not only key to understanding chronic childhood diseases and how they persist into adulthood, but also ensuring that children benefit from important scientific and medical advancements.
Since 1997, the NIH has required the inclusion of children in research studies. However, while NIH tracks the inclusion of women and minorities in research, the agency does not systematically track the ages of those enrolled in studies, even though this information is readily available. Without this data, we don't know if children's health and developmental needs are being adequately addressed in critical federally funded research.
How you can help:
---
Action Alert, October 3, 2014
Medicaid Matters for Children: Urge Congress to Extend the Medicaid Payment Increase
.
For decades, the pediatric community has worked to ensure that meaningful access to health services is available to children in the Medicaid program. Thanks in large part to this advocacy, many pediatricians and pediatric subspecialists across the country are currently receiving Medicaid payment rates equal to Medicare rates for primary care services, and are also receiving enhanced payments for administering immunizations.
This historic federal investment is part of a two-year provision included in current law to raise Medicaid primary care payments to 100% of Medicare. Unfortunately, the provision expires on December 31, 2014, unless Congress acts.
To make sure that children and families across the country continue to experience the impact of the improved payments, numerous medical organizations have joined up for a day of action today to urge Congress to extend the Medicaid payment increase for at least two more years.
---
Action Alert, June 18, 2014
We need your help urging Congress to
protect and support scientific integrity of nutrition programs critical to children's health
.
Whether or not children are well-nourished during their first years of life can have a profound effect on their health, as well as their ability to learn, communicate, think analytically, socialize effectively, and adapt to new environments and people. At a time when children typically consume up to half of their daily calories in school, it is critical that all foods and beverages sold in schools are healthy for kids.
PEDIATRIC POLICY COUNCIL UPDATES