Resources and Knowledge to Empower
APS/SPR strives to bring you the most up-to-date resources available in the pediatric professions, please browse the links below; be sure to check back regularly for updates.
"The greatest achievement of the human spirit is to live up to one's opportunities and make the most of one's resources."
-- Marquis de Vauvenargues (French Moralist and Essayist)
Pediatric Registry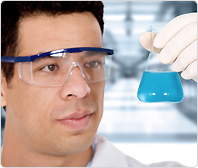 A collaborative effort between APS/SPR and ASPN, the Academic Pediatric Registry is a national registry of individuals who are willing to provide expertise and critical assessment of ongoing or proposed fellowship programs, career mentoring and advice on clinical and research program building.
Official Journal of APS-SPR
Pediatric Research
, the official journal of APS/SPR
, publishes original research papers, invited reviews, and commentaries on the etiologies of diseases of children and disorders of development, extending from molecular biology to epidemiology.
Database of Optimzing Outreach in Research (D.O.O.R.)
D.O.O.R is a database of APS/SPR membership research interests and expertise to help enhance membership interaction at the PAS annual meeting, and more importantly, independent of the meeting. 
This database will enable members to seek out and contact colleagues with shared interests or desired expertise, thereby promoting the initiation of research interest groups and collaborations.
Latest Funding Opportunities
Preventing Preterm
Birth Initiative
International Collaborative Award for Research (ICAR)]
Early Investigators Exchange Program