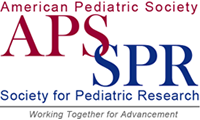 Funding Opportunities
Current
International Collaborative Award for Research (ICAR) - (2) Awards at $25,000 | DEADLINE: August 1, 2014
Collaborative interdisciplinary research has allowed for an expanded viewpoint in biomedical research. With increased globalization, colleagues across the continents can interact to address a research problem thereby improving the research quality and adding diverse perspectives. The International Pediatric Research Foundation (IPRF) will therefore solicit applications for an International Collaborative Research Program to foster research efforts between two or more institutions from different continents that allow for synergy and complement of the research effort.
---
IPRF Early Investigators' Exchange Program - (2) Awards at $20,000 | DEADLINE: September 1, 2014
The Early Investigators' Exchange Program is funded by the International Pediatric Research Foundation to promote basic, clinical, and translational research directed to the prevention, causes, and treatment of pediatric diseases. The program promotes pediatric research through short-term, international research exchanges (<12 months) for investigators in the early phase of their career. The program encourages research groups to share methodology and content expertise and promote international collaboration. The funding limit is $20,000 USD and the deadline for applications is September 1st 2014. One to two grant proposals are funded each year.
---
If you are aware of a funding opportunity open to pediatrics, please contact webmaster@aps-spr.org.
Deadline Passed
Pediatric Research Best Paper Travel Award - (2) Awards at $2,500 each | DEADLINE: April 1, 2014
(Printable Copy)

The International Pediatric Research Foundation invites nominations for a Best Paper Travel Award for papers in PEDIATRIC RESEARCH. The award will support two young investigators' participation in an upcoming annual PAS or ESPR meeting with a reimbursable amount of up to $2,500 for travel-related expenses for the meeting.

There are TWO pathways to nominate a Best Paper junior author.
Senior authors may nominate junior first authors and their papers published in PEDIATRIC RESEARCH during the past calendar year.

or

Members of APS/SPR/ESPR may nominate the junior author on a particularly stellar article in PEDIATRIC RESEARCH that was published in the past calendar year. If you are a member of the organization(s) and would like to nominate a junior author, please contact the Editorial Office for specific information regarding the article at info@pedres.org.
A "junior author" is defined as an early career investigator with less than 5 published papers. The deadline for nominations is April 1, 2014.
An international jury will select the two best nominations and make a recommendation to the IPRF council. Papers will be judged on the basis of (1) novelty, (2) expected impact, and (3) clarity of presentation. Decisions will be made by mid-April 2014, allowing the two winners to attend an upcoming PAS or ESPR meeting.
For specific information about nomination requirements, please contact the Editorial Office at info@pedres.org.
---
$100,000 Taubman Prize for Translational Medical Science | DEADLINE: February 1, 2014
In June, the A. Alfred Taubman Medical Research Institute at the University of Michigan awarded the second annual $100,000 Taubman Prize for Translational Medical Science to Dr. Brian Druker of the Oregon Health & Science University and Dr. Charles Sawyers of the Memorial Sloan-Kettering Cancer Center. They are honored for their research, which has transformed chronic myeloid leukemia from a routinely fatal disease to a manageable condition.
The prize was established in 2011 to recognize the clinician-scientists making the most significant contribution to translating basic research findings into medical practice. Each year, a new recipient will be presented the prize and asked to serve as the keynote speaker at the Taubman Institute's annual symposium, which in 2014 is scheduled for October 10th.
A panel of nationally prominent clinician-scientists will judge nominees based on their contribution to translating basic research findings into clinical applications and by the manner in which their clinical practice connects to their research. All clinician-scientists, regardless of country, are eligible, excluding U-M researchers.
Contest rules and nomination forms can be found at: http://www.taubmaninstitute.org/taubman-prize
---