You are receiving this message because you are a member of SPR.
If you no longer wish to receive informational emails from the SPR, please click here from the address you wish removed.

Q u a r t e r l y N e w s l e t t e r
A P R I L 2 0 1 4
President's Corner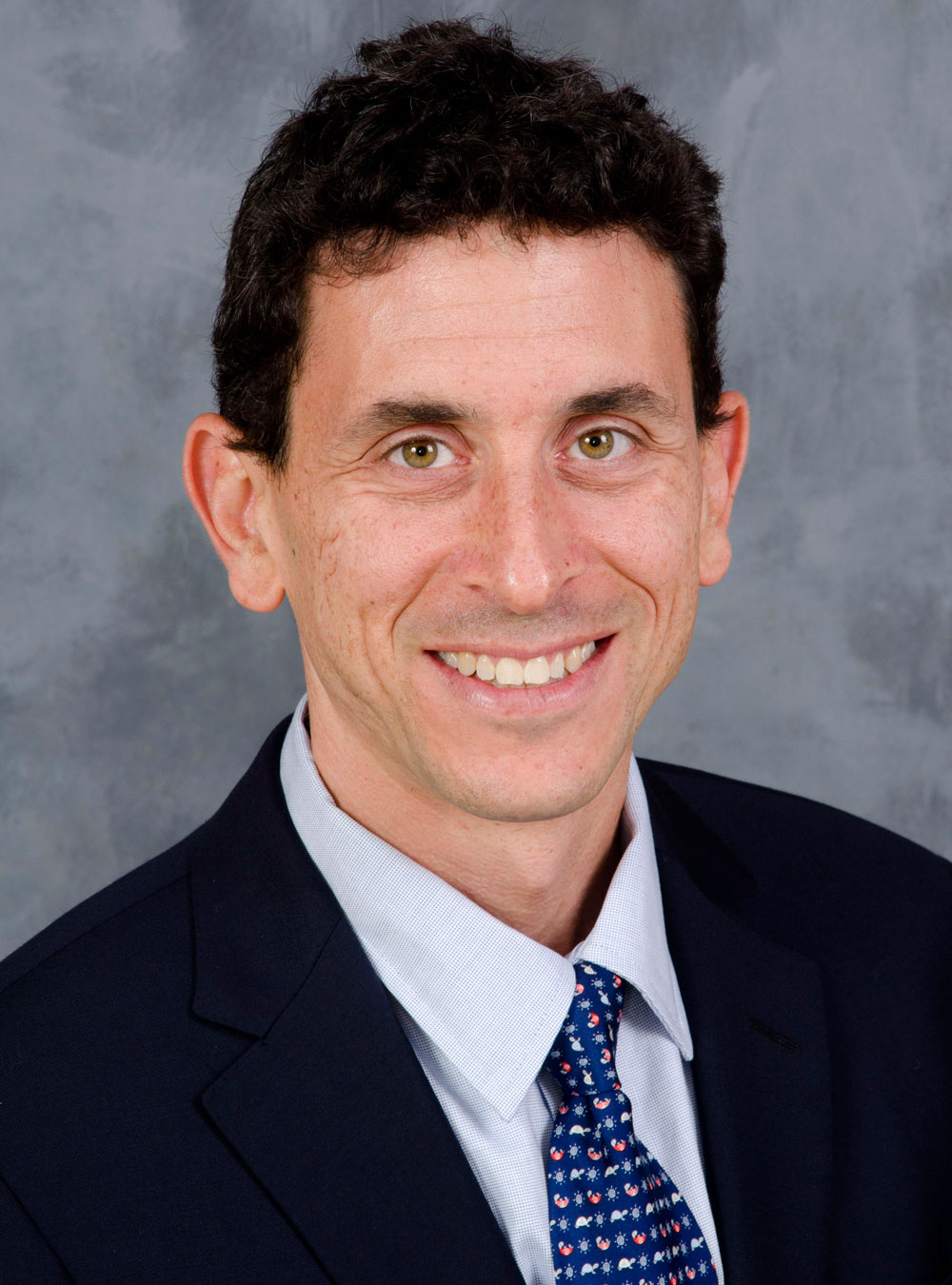 SPR President
Steven P. Miller, MD
Dear Colleagues,
As we look forward to an outstanding Pediatric Academic Societies meeting May 3-6, 2014 in Vancouver, I would like to take this opportunity to highlight our Societies activities:
Advocacy continues to be a central focus of the SPR to foster the research and career development of investigators engaged in the health and well being of children and youth. The 2013 SPR Advocacy Award was presented to Senator Dianne Feinstein by Drs. John Schreiber and Elena Fuentes-Afflick facilitated by the Pediatric Policy Council.
It is with considerable sadness that we marked the passing of Dr. Leona Cuttler in November 2013. Leona was a staunch advocate for child health research, working tirelessly as our advocacy committee co-chair with Dr. John Schreiber. We will be honoring Leona's memory when we meet in Vancouver, by naming the advocacy award as the "Dr. Leona Cuttler SPR Public Service Award".
Working with the meeting content committee, the advocacy committee sponsored a timely symposium for the upcoming Vancouver meeting on "Top-Down "Big" vs. Investigator-Initiated "Small" Science: Controversies and Implications for Pediatric Research". Led by Deb Weiner, this symposium will bring together thought leaders from the academic and industry arenas to examine this timely topic. I encourage you to join us for all of our advocacy activities in Vancouver. John is now joined by Dr. Vivek Balasubramaniam to lead the advocacy committee, deepen our engagement with FASEB, and continue to advocate for renewed funding of the child health scientist pipeline.
The meeting content committee, now led by Drs. Patricia Denning and Michelle Gill, contributed to an outstanding science agenda at the PAS meeting. Among the 102 invited science sessions are several trans-disciplinary science symposia promoted by the SPR, including those on pharmacogenomics, ciliopathies, nanotechnology, the microbiome, and anesthetics and the developing brain. We received a record 4,965 abstracts this year that will be presented in 116 abstract sessions. As you enjoy this year's program I would encourage you to consider trans- disciplinary collaborative science sessions to propose for our 2015 meeting.
To follow on our priorities to engage and advocate, I would like to recognize Drs. Jake Kushner and Bonnie Halpern-Felsher, our co-leads of the mentoring committee, for the highly successful Young Investigator Coaching Program. This program connects young pediatric faculty to successful mentor investigators. Of the 28 applicants for this program, 6 have been selected as young investigators for this program. I would like to congratulate Drs. Nicole Brown coached by Desmond Runyan, Pui-Ying Iroh Tam coached by Carrie Byington, Vishal Kapadia coached by Ola Didrik Saugstad, Sarah Landsman coached by Bonnie Halpern-Felsher, Danielle Rios coached by Istvan Seri, and Jean Welsh coached by Shari Barkin. On behalf of the Council, I would like to extend our sincere thanks to these mentors for supporting this important initiative/program.
The member engagement committee, led by Susan Hintz, Anna Penn, and Conrad Cole continues to oversee a very successful fellows program. The success of this program is already apparent with 211 new Fellow Section Members . Please join me in welcoming our new Fellows to the SPR when we meet in Vancouver. Our Communications Committee led by Drs. Troy Torgerson and Robert Wright continue to improve our website that now features a different SPR member each month (https://www.aps-spr.org/SPR/membership/Featured.asp).
Finally, I would like to acknowledge our membership's engagement. The amendment to the Constitution approving a change in the criteria for membership to the Fellows Section was approved with a record number of respondents. The move to open the Fellows section to pediatric research trainees outside ACGME accredited programs reflects a new breadth of focus for our Society on the full spectrum of child health research. Please engage with our new members at the SPR Awards reception following the SPR Presidential Plenary. This year's plenary features a series of high impact scientific talks by our E Mead Johnson Award winners Dr. Atul Butte and Dr. John V. Williams , as well as the Maureen Andrew Mentor Award winner, Dr. Kathryn M. Edwards . I sincerely hope that you will join us for our Society's gathering and find new ways to engage with us to advocate for the future of child health research.
Sincerely,



Steven Miller, M.D.
---
Message from the Secretary/Treasurer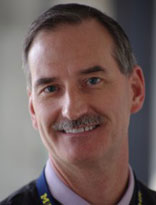 SPR Secretary-Treasurer
Thomas P. Shanley, MD
The SPR and its partnering societies are excited to host the 2014 PAS/ASPR Joint Meeting being held in Vancouver, British Columbia from Saturday, May 3 to Tuesday, May 6. As highlighted by our Meeting Content Subcommittee, who provided outstanding advice to your SPR representatives to the PAS Program Committee (Steven Miller, Mary Lee, Vidu Garg, Janet Soul, Kate Ackerman, and Jake Kushner), SPR selected four exciting and cross-disciplinary sessions encompassing broad themes in pharmacogenomics, ciliopathies, nanotechnology, the microbiome, and anesthetics and the developing brain. We invite you to attend these exciting sessions along with over 100 other invited science sessions that will once again provide what I believe will be another outstanding academic meeting. Of note, while we are very excited for the 2014 PAS Meeting, it is not too early to begin thinking about themes for invited science sessions for the 2014 meeting in San Diego, CA. As you attend the various sessions in Vancouver, we invite you to identify program gaps and suggest additional topics for invited science and workshop consideration. Please note that any of your representatives listed above, or members of SPR's Meeting Content Subcommittee are happy to assist with constructing sessions and advocating for their selection by the Program Committee.
As we have each year, we are planning a warm welcome for our newest SPR members attending this year's Annual PAS Meeting. We hope you will join these new members along with old friends at the PAS Presidential Plenary (Saturday May 4th at 5:00 pm) that will be followed by the New Member's Reception at 6:45 p.m. This year's SPR Presidential Plenary Session will be held on Monday May 6th starting at 10:15 am, with the SPR Awards Reception to follow from 12pm - 1 pm. The Presidential plenary will again highlight the outstanding contributions of SPR members who are being recognized with this year's awards including the E. Mead Johnson Awards for Research in Pediatrics, Young Investigator Award, Maureen Andrew Mentor Award, the Douglas K. Richardson Award for Perinatal and Pediatric Healthcare Research as well as our Student, House Officer, Fellows, Japan Pediatric Society and European Society award winners - all of whom are listed on the SPR website.
With regards to the PAS Annual Meeting, the SPR-sponsored, Pediatric Research Foundation (PRF) is proud to be working with the Vancouver International Marathon Society, the non-profit organization responsible for the BMO Vancouver Marathon as the venue host for the third annual Run for Pediatric Research on Sunday May 4th. We extend a warm invitation to all PAS registrants to participate in this special event. This year's Run for Pediatric Research will be integrated with the BMO Vancouver Marathon (http://www.bmovanmarathon.ca ). The organizers of this event are offering three running distances: marathon (26.2 miles), half-marathon (13.1 miles) and 8KM (5 miles). The 8 km course will start in Stanley Park that is within walking/jogging distance of the Vancouver Convention Center and will finish in close proximity to this same site so it will be extremely convenient for all meeting participants. The BMO Vancouver Marathon has graciously agreed to donate 10% of all race registration fees collected from PAS Meeting registrants to the PRF. In order for you to designate yourself as a PAS Meeting registrant you MUST use the following code AT THE TIME OF ON-LINE RACE REGISTRATION: PAS/PRF code: PRF2014PASPRF2014PAS. I hope to see many of you on this esteemed course voted as one of the top running venues in the world!
The gathering in Vancouver will also bring your SPR Council members together for our annual spring Council Meeting. At that time, we will be welcoming 1 new officer and 5 new Council representative elected by you, our valued members. While the following individuals officially start their duties in the fall of 2014, they will be invited to meet their future council partners in Vancouver. SPR's newest elected officer is: Shari Barkin, MD, MSHS as Vice-President and new Council members include: Lise Nigrovic, MD, MPH representing Emergency Medicine, Julie Lumeng, MD representing Behavioral-Developmental Pediatrics, Brenda Poindexter, MD representing Neonatology, Drew Feranchak MD representing Gastroenterology/Nutrition, and Stephanie Davis MD representing Pulmonology. Thank you to all our members who willingly agreed to run for these positions and to our membership who actively participated in this election. Congratulations to all voters on electing a tremendous slate of new officers and representatives who will share substantial breadth and depth of scholarly expertise as they continue to steer the Society's initiatives towards creating substantive value for our members.
Over the last two years, SPR's financials have remained strong on the basis of very successful PAS Meetings and the strength of the investment portfolio that houses the Society's reserves. From our prior successful meeting at the beautiful Vancouver venue, we are envisioning another well-attended and scientifically stimulating meeting. This remains critical to SPR as meeting revenue together with society dues comprise our two primary sources of annual income. As we hope you have recognized, SPR has invested a substantially higher proportion of our annual income to successfully achieve our strategic goals such as enhancing the website, starting a national mentoring program , supporting the summer student program , joining the FASEB coalition and initiating a fellows section . In addition, SPR income supports our outstanding office staff in The Woodlands, TX who have incurred escalating operational costs. As a result, you will note in your annual dues notification that after careful deliberation, SPR Council has recommended a modest dues increase by $25 for the first time in five years. Council made this thoughtful decision so as to ensure that SPR is equipped to continue to make your membership in SPR highly valuable and to provide resources that have a substantial impact on advancing your academic career development within the pediatric research community. To that end, we greatly appreciate your ongoing participation in the Society and timely return of your annual dues that continue to support SPR's most critical missions.
With regards to these missions, SPR's advocacy initiatives have remained a key focus. As you'll note in the Advocacy Committee Report, the 2013 Public Service Award was presented to Senator Dianne Feinstein (D-CA) and recently, the Committee announced that the 2014 SPR Public Service Award, now named in honor of Dr. Leona Cuttler, will be given to Senator Kirsten Gillebrand (D-NY) and Senator Lamar Alexander (R-TN) for their bipartisan co-sponsorship and support for research in preterm neonates. In order to maintain momentum with our advocacy efforts, our fall Council Meeting was held in Washington, DC. The second day of the meeting was focused on a legislative and advocacy review provided by the AAP's Office of Federal Affairs and was followed by visits to the offices of legislators in 12 states. Participants informed legislative staff about the crucial need to increase support for pediatric research and led to the sponsorship and signing of a number of legislative acts including the now passed Pediatric Research Act (http://beta.congress.gov/bill/113th-congress/house-bill/225 ). Please know that SPR continues to strongly advocate on your behalf for ongoing investments for pediatric research that are so important to sustaining your academic efforts and improving the health of children.
Lastly, this will mark my final report as your Secretary-Treasurer. I want to convey how humbled I am to have been able to serve this remarkable organization. I have been blessed to be able to serve an esteemed group of Officers, including past-presidents, Elena Fuentes-Afflick, David Cornfield, Maria Britto, Susan Furth, David Ingram, and Steven Miller. I have gained incredible insight from the exceptional council members over the past five years who spanned the breadth of pediatric subspecialties. You all provided outstanding representation of your perspectives and needs and served SPR with distinction. I am grateful to Mark Schleiss for patiently guiding me into this role and am delighted to turn over the reins to Kate Ackerman who I know will effectively serve SPR over the next five years. I have been fortunate to serve in parallel with Judy Aschner as Secretary-Treasurer of APS and her wisdom, insight and friendship have been invaluable. My sincerest thanks to the remarkably dedicated staff in The Woodlands who have committed their professional lives to SPR. In particular, I must sincerely thank Jana Wells whose service to SPR is unparalleled and whose personal support has made this role incredibly easier. Lastly, to one of my dearest friends and staunchest advocates of SPR, Debbie Anagnostelis, who has been my guiding post for the organization throughout my tenure: You have demonstrated unparalleled personal courage yet your relentless dedication to SPR has never waned. Your kindness, thoughtfulness, vision and leadership has had an irreplaceable and indelible impact on both me personally and the SPR. My sincerest gratitude.
I look forward to seeing you all in Vancouver!
Sincerely



Thomas P. Shanley, M.D.
---
2014 SPR Awards
2014 E. Mead Johnson Award for Research in Pediatrics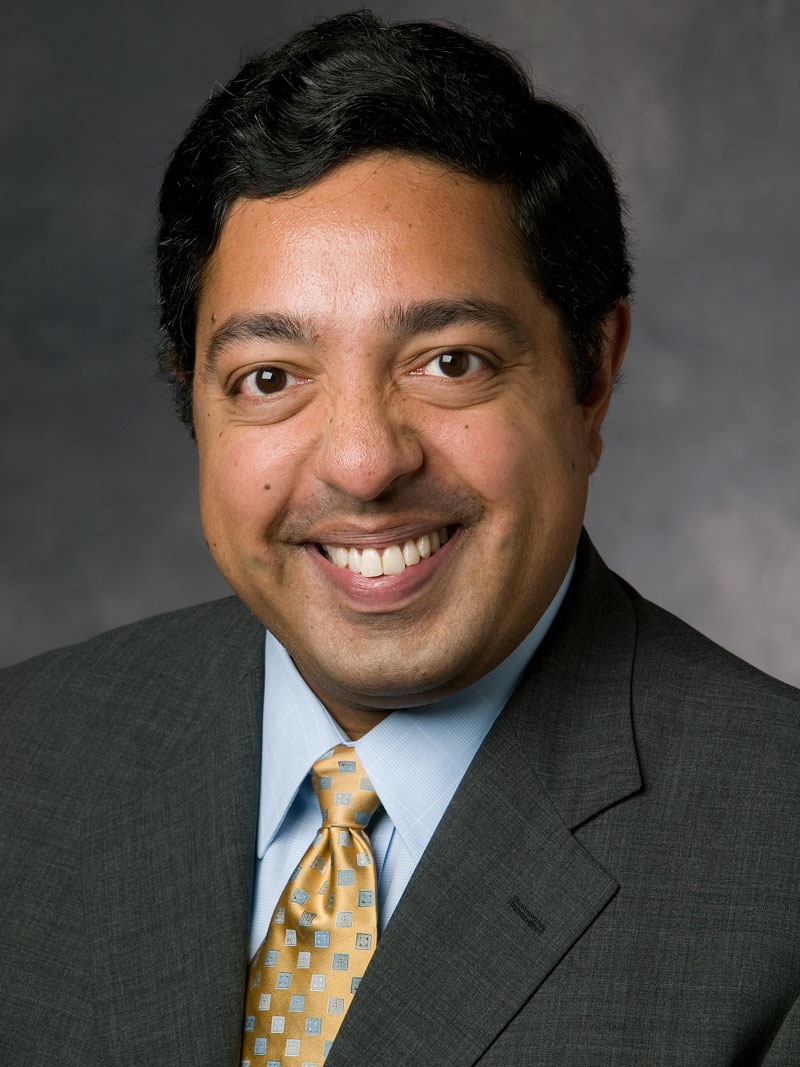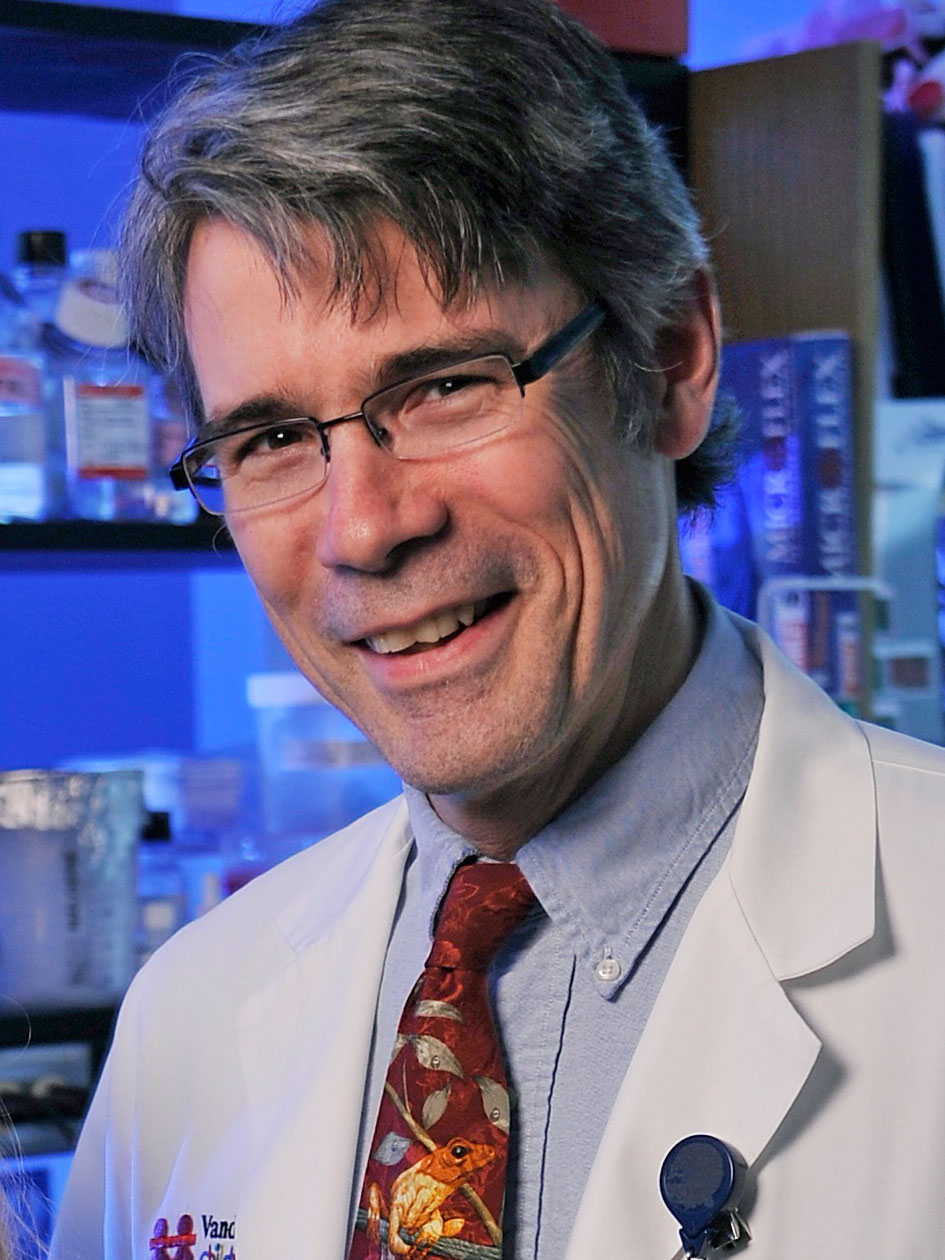 Given since 1939, this award honors clinical and laboratory research achievements. Research must be related to pediatrics and published recently, perhaps coming to fruition or attaining recognition during the past few years. Two awards will be presented during the 2014 PAS in Washington, DC. Supported by Mead Johnson Nutrition. This year's recipients are Atul Butte and John V. Williams.
2014 Maureen Andrew Award in Mentoring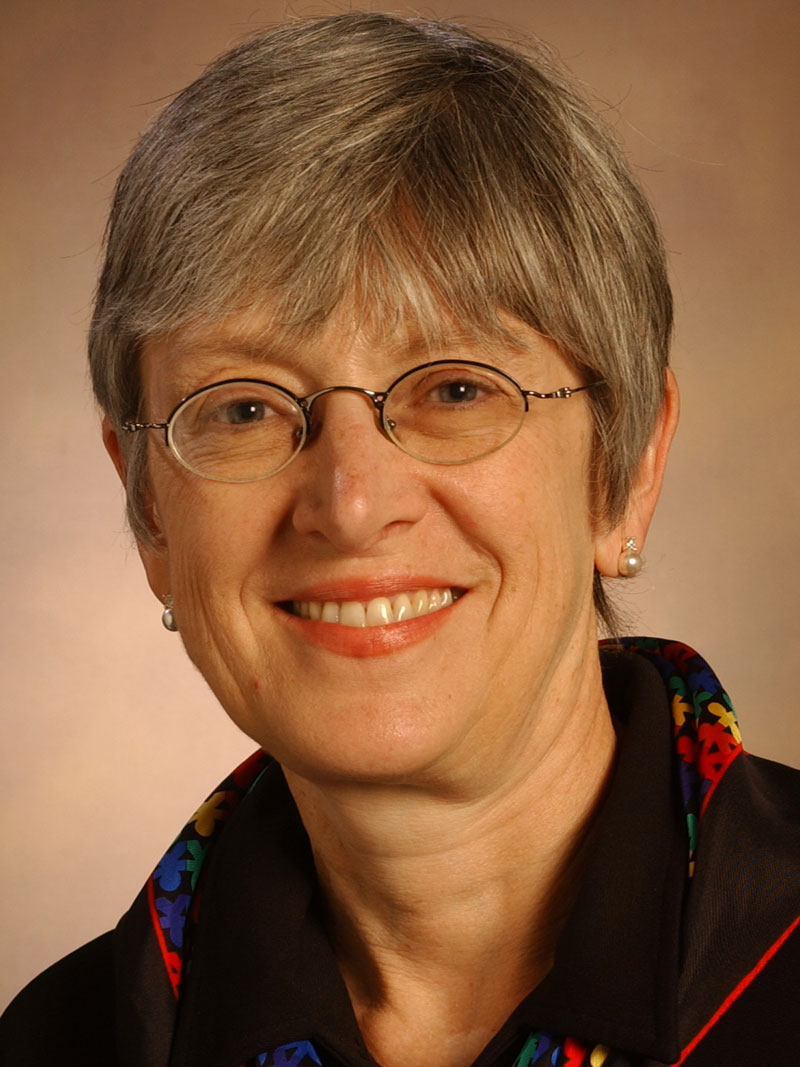 Kathryn M. Edwards, MD, from Vanderbilt University School of Medicine Nashville , TN is the recipient of the 2014 Maureen Andrew Award in Mentoring.
2014 Douglas K. Richardson Award for Perinatal and Pediatric Healthcare Research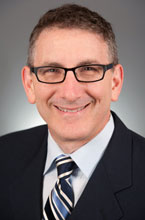 Mark Schuster, MD, from Harvard Medical School, Boston Children's Hospital Boston, MA is the recipient of the 2014 Douglas K. Richardson Award for Perinatal and Pediatric Healthcare Research Award
2014 Young Investiagor Award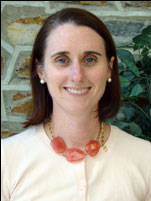 Sallie R. Permar, MD, Duke University Medical Center Durham, NC is the recipient of the 2014 Young Investiagor Award
Other SPR Awards
Richard D. Rowe Award
David G. Nathan Award
Fellows' Basic Research Awards
Fellows' Clinical Research Awards
Fellows' Section Basic Research Awards
Fellows' Section Clinical Research Awards
House Officer Research Awards
Student Research Awards
Public Service Award
~ Continue Reading: about awards
---
2014 Mary Ellen Avery Neonatal Research Award Recipient Announced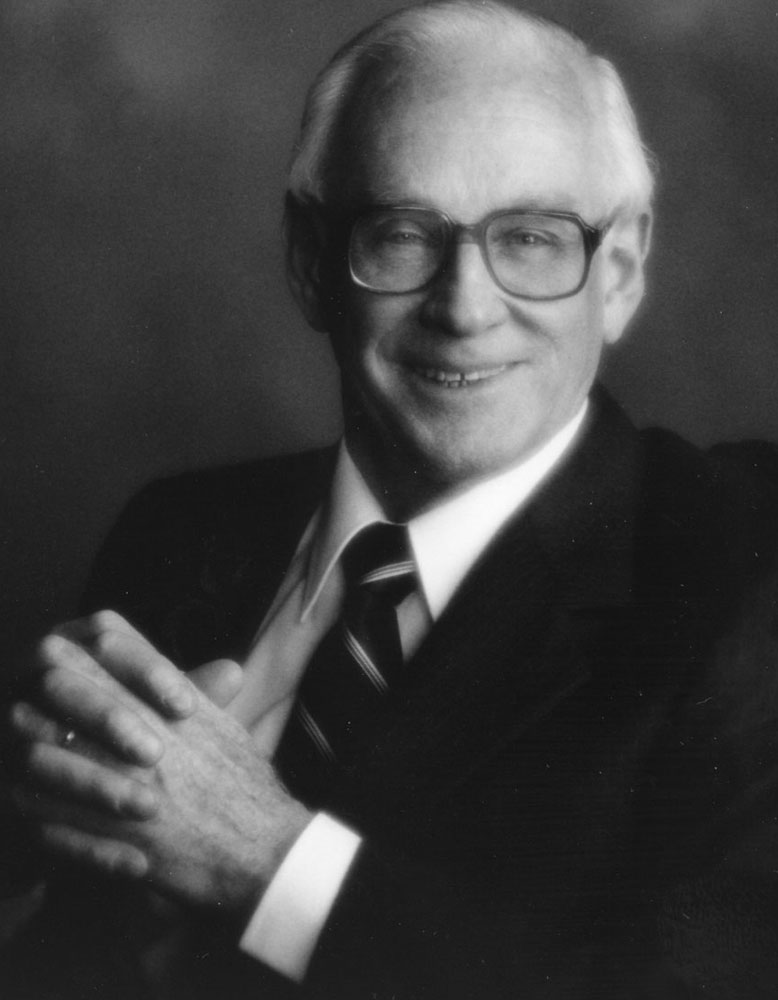 The American Pediatric Society and the Society for Pediatric Research are pleased to announce John A. Clements, MD as the 2014 Mary Ellen Avery Neonatal Research Award Recipient.
~ Continue Reading: announcement & bio
---
2014 Joseph W. St. Geme, Jr. Leadership Award Recipient to be Honored at Pediatric Academic Societies' 2014 Meeting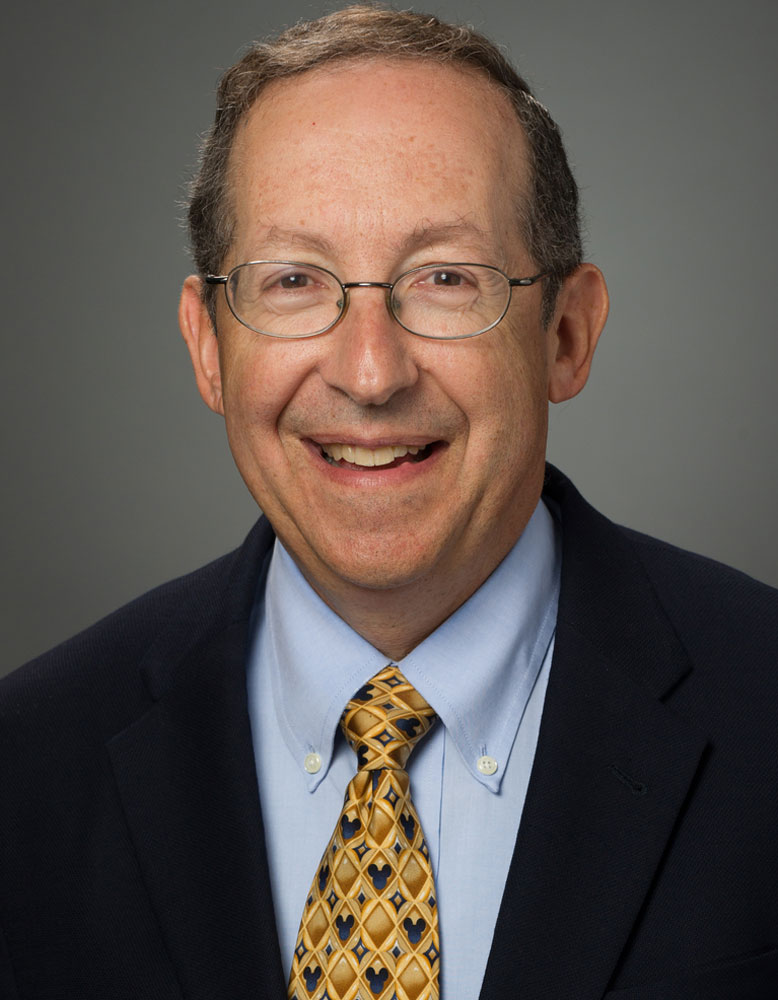 The Federation of Pediatric Organizations is delighted to announce that Lewis R. First, M.D., M.S., F.A.A.P. is the 2014 recipient of the Joseph W. St. Geme, Jr. Leadership Award. Dr. First will receive this award on Saturday, May 3, 2014 during the Opening General Session of the Pediatric Academic Societies Meeting in Vancouver, Canada.
~ Continue Reading: announcement & bio
---
Call for SPR Membership Applications | Deadline: June 20, 2014
The Society for Pediatric Research (SPR) welcomes you to apply for membership! The SPR exists to foster the research and career development of investigators engaged in creating new knowledge that advances the well-being of children and youth. Through our co-sponsorship of the Pediatric Academic Societies' (PAS) Annual Meeting, we provide a forum for presentation and dissemination of your innovative ideas and research. The Society actively supports the development of future pediatric scientists by sponsoring a student research-training program, supporting the SPR Fellows' Section, and recognizing outstanding research achievements in pediatrics through SPR-sponsored awards.
~ Continue Reading: Call for SPR Membership Applications
---
Call for SPR Fellows Applications | Deadline: August 31, 2014

The Fellow Section membership will help introduce fellows to SPR, and will provide them with a variety of resources and educational offerings.

~ Continue Reading: SPR Fellows Applications
---
SPR Officer and Council Election Results | March 2014
Congratulations are extended to the following individuals who have been elected to the SPR Council:
Vice-President - Shari Barkin, MD, MSHS, Vanderbilt University Medical Center
Council: Emergency Medicine - Lise Nigrovic, MD, MPH, Children's Hospital, Boston
Council: Behavioral-Developmental Peds - Julie Lumeng, MD, University of Michigan, Ann Arbor
Council: Neonatology - Brenda Poindexter, MD, Indiana University School of Medicine
Council: Gastroenterology/Nutrition - Andrew Feranchak, MD, Southwestern Medical School
Council: Pulmonology - Stephanie Davis, MD, Riley Hospital for Children at Indiana University
---
2014 PAS/ASPR Important Events

We look forward to seeing you at the following events while at the 2014 PAS/ASPR Meeting in Vancouver, BC:

Saturday, May 3
5:00pm - 6:30pm: PAS/ASPR Opening General Session
6:45pm - 8:00pm: PAS Presidential and New Member Reception


Sunday, May 4
Run for Pediatric Research


Monday, May 5
10:15am - 12:00pm: SPR Presidential Plenary and Awards
12:00pm - 1:00pm: SPR Awards Reception
1:00pm - 3:00pm: March of Dimes Prize in Developmental Biology Lectures
---
Amendment to SPR Constitution and By-Laws Approved | March 2014
The proposed amendment to the SPR Constitution and By-Laws to amend the application criteria for the Fellows' Section members was passed.
~ Continue Reading: the amended SPR Constitution and By-Laws
---
Regional Societies' Updates
The ESPR, MWSPR and SSPR have provided updates on their activities.
~ Continue Reading: Regional Reports
---
Strategic Committee's Report
The SPR Committees have been working hard to meet the goals outlined in the SPR Strategic Plan.

~ Continue Reading: Committee Reports
---
Important Dates & Upcoming Events