In October, the A. Alfred Taubman Medical Research Institute at the University of Michigan awarded the fourth annual $100,000 Taubman Prize for Translational Medical Science to Dr. Mahlon DeLong, the William Timmie Professor of Neurology at the Emory University School of Medicine, for his landmark research that has improved the quality of life for tens of thousands of Parkinson's disease patients.
Dr. DeLong's research explored the anatomical brain circuits involved in the clinical features of Parkinson's disease and identified a novel target for surgical intervention, the subthalamic nucleus, a portion of the basal ganglia, brain structures located deep in the brain. This finding paved the way for the application of high frequency deep-brain stimulation (DBS) of the subthalamic nucleus, a technique now used worldwide for advanced Parkinson's disease patients. More than 100,000 individuals have received the treatment, which suppresses tremor and other motor impairments and improves the ability to carry out the normal activities of daily living.
The Taubman Prize was established in 2012 to recognize work by clinician-scientists in the crucial field of translational research. Each year, a new recipient will be presented the prize and asked to serve as the keynote speaker at the Taubman Institute's annual symposium, which in 2016 is scheduled for October 21.
A panel of nationally prominent clinician-scientists will judge nominees based on their contribution to translating basic research findings into clinical applications and by the manner in which their clinical practice connects to their research. All clinician-scientists, regardless of country, are eligible, excluding U-M researchers.
New Editorial Team Takes the Helm in January 2016

Cynthia Bearer, MD, PhD, and Eleanor Molloy, MB, PhD, will assume the roles of Editor-in-Chief and Associate-Editor-in-Chief, respectively, of Pediatric Research, beginning January 1, 2016. Drs. Bearer and Molloy were selected by the International Pediatric Research Foundation in May 2015 to succeed Olaf Dammann, MD, and Pierre Gressens, MD, PhD, as the Chief Editors. Drs. Dammann's and Gressens' five-year term ends in December 2015.

In addition to furthering Drs. Dammann's and Gressens' goals of attracting young investigators, increasing the Journal's impact and scope, and internationalizing the Journal, Drs. Bearers and Molloy plan to work closely with the APS, SPR, and European SPR (ESPR) Councils to ensure that Pediatric Research supports members' research interests and clinical activities by broadening the research, relevance and reach of the journal.

The incoming Chief Editors are interested in hearing creative ideas from members for evolving the journal. Please send your input to Stephanie Dean, managing editor, at stephanie.dean@pedres.org.

Pediatric Research Moves to Scholar One Manuscript Submission System, January 2016


As of January 1, 2016, Pediatric Research will transition to the Scholar One manuscript submission and peer review system for all NEW manuscript submissions. Please refer to www.nature.com/pr for detailed information.

Call for Nominations for the Joseph W. St. Geme, Jr. Leadership Award | DEADLINE: December 14

The Federation of Pediatric Organizations (FOPO) is pleased to announce the Call for Nominations for the 2016 Joseph W. St. Geme, Jr. Leadership Award (St. Geme Award). Society nominations, individual nominations and self-nominations are accepted.

Please forward the name of your nominee, a letter of support, and a current CV to Katy Matthews (kmatthews@aap.org). The deadline for nominations is December 14, 2015.

Click here for more details on the selection criteria and how to submit a nomination for the 2016 St. Geme Award.

APS Committee on Diversity & Inclusion (CODI)

The APS Committee on Diversity and Inclusion (CODI) has continued to meet by teleconference. According to the most recent demographic data, the diversity of APS members has increased slightly. Please take a few minutes to update your demographic information by logging into the website My APS-SPR (login required).

Strategic Plan Committee Updates

David Perlmutter, MD, Named Next Dean of the
Washington University School of Medicine in St. Louis
David H. Perlmutter, MD, has been named executive vice chancellor for medical affairs and dean of Washington University School of Medicine​ in St. Louis. His tenure begins December 1.
Dr. Perlmutter is a distinguished professor and the Vira I. Heinz Endowed Chair of the Department of Pediatrics at the University of Pittsburgh School of Medicine. He also is physician-in-chief and scientific director of Children's Hospital of Pittsburgh, of the University of Pittsburgh Medical Center (UPMC).
A former Washington University faculty member, Dr. Perlmutter succeeds Larry J. Shapiro, MD, who is stepping down after leading the School of Medicine for 12 years.
Read Announcement from the Washington University School of Medicine
In Memoriam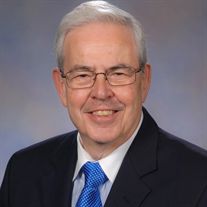 Richard L. Bucciarelli, MD,of Gainsville, FL, passed away on September 20, 2015.
Dr. Richard L. Bucciarelli attended medical school at the University of Michigan ('72) and did his training in pediatric cardiology and neonatology at UF ('78). He worked as a neonatologist in Utah before returning to Gainesville ('82). His passion was advocating for children's health care through his roles as Chief of neonatology, UF's VP for health and governmental affairs, Chair of the Department of Pediatrics, member of the American Academy of Pediatrics Committee on Federal Government Affairs and Access to Care, and Regional Director for Children's Medical Services. In addition, Dr. Bucciarelli was the Chair of the Pediatric Policy Council, serving in that role from 2011-2014. He dedicated his career to child advocacy, and he leaves this world a better place for children because of his efforts. Read Obituary
---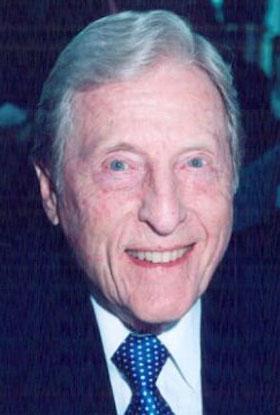 Edmund C. Burke, MD, of Rochester, MN, passed away on May 13, 2015.
Dr. Burke's career at Mayo began in 1948 as a Fellow in Pediatrics and was invited as faculty in 1951 and joined the Emeritus staff after 34 years of service. In his professional life as a Pediatric Nephrologist, Ed's accomplishments were numerous. He contributed to over 100 publications while on staff of the Mayo Department of Pediatrics, was a Professor in the Mayo Medical School, sat on the Medical School Admissions Committee and represented Mayo staff on several Health Exchange Programs between the US and Russia, having become proficient in Russian language. Dr. Burke was President of the Irish-American Pediatric Society, Chairman of MN Pediatric Society, Delegate Chair of the American Academy of Pediatric Society (AAP) for 10 years and was the AAP delegate to the American Medical Association (AMA) for more than 15 years. Read Obituary

---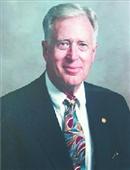 Robert N. Hamburger, MD, of La Jolla, CA, passed away on October 6, 2014.
Dr. Hamburger was the consummate academic clinician and translational scientist. His research interest focused on the prevention and treatment of IgE mediated diseases. Dr. Hamburger also served as the first Chief of the Division of Pediatric Immunology and Allergy between 1970 and 1990, establishing one of the preeminent training programs in the country. He was responsible for the training of dozens of Allergy Immunology fellows who have practiced locally and around the world, and therefore has had a significant impact on the specialty. Read Obituary
---


Nicholas M. Nelson, MD, of Topsham, ME, passed away on January 26, 2014.
Dr. Nelson was educated at Deerfield Academy (1946), Yale University (1950), and Cornell University Medical College (1954). Immediately upon graduation from medical school, he began his internship, followed by a residency at Bellevue Hospital in New York City. In 1970, he was invited to become the Founding Chairman of Pediatrics for the Penn State University College of Medicine in Hershey, PA., and over the next 18 years built an outstanding department of individuals who loved what he loved - children, education, and research. Dr. Nelson stepped down as Chair in 1989 but continued as a professor in the Department of Pediatrics until his retirement in 1998. Read Obituary

---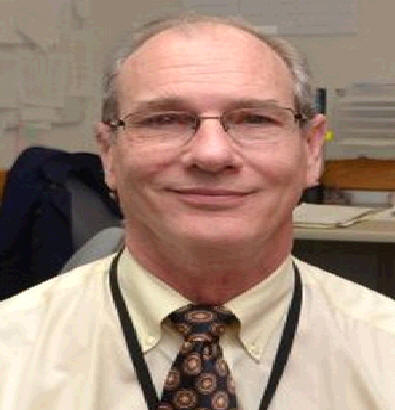 Vaughn I. Rickert, Jr., PsyD, HSPP, of Indianapolis, IN, passed away on June 17, 2015.
Dr. Vaughn was an internationally renowned scholar and professor of adolescent medicine. He began his education at Michigan State University and completed his internship at Johns Hopkins School of Medicine, The Kennedy Institute in Behavioral Pediatrics. His research interest focused on the Psychological and behavioral factors associated with improving health outcomes among adolescents and young adults with diabetes. Dr. Rickert was the Professor of Pediatrics and the Donald P. Orr Chair in Adolescent Medicine at Indiana University School of Medicine and Riley Hospital for Children as the Director of the Section of Adolescent Medicine. Dr. Rickert was also a past president of the Society for Adolescent Medicine, a multidisciplinary professional society devoted exclusively to the health and well-being of adolescents. Read Obituary
View Calendar of Events