President's Corner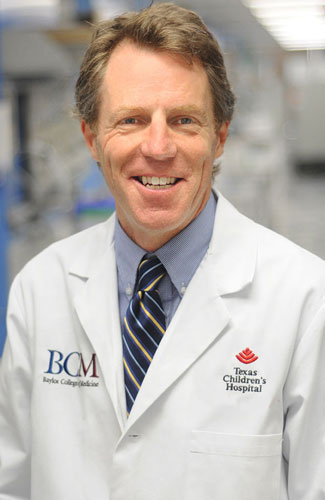 SPR President
Jake A. Kushner, MD
Dear Colleagues,
Greetings.
I wanted to reach out to you in order to update you on some of the recent SPR news.
As we previously announced, I am sad to report that Debbie Anagnostelis died peacefully March 19th from cancer. Debbie was the center of our society for many years, serving as the long-time Executive Director of the APS and the SPR and the Director of the PAS Annual Meeting. She was a past recipient of the SPR's Thomas A. Hazinski Distinguished Service Award and was a dear friend and colleague to so many child health researchers and advocates. We are truly heartbroken in her absence but honored by her many contributions to our cause. We will truly miss her leadership, her vision, and her passion for our societies and her dedication to pediatric research and improving child health around the globe.
In recognition of Debbie's many contributions to our societies and our field we have created the Debbie Anagnostelis Keynote Address at the Pediatric Annual Societies annual meeting. Debbie was a major presence at the PAS meeting for many years. Naming the Keynote Address in her honor is a lovely tribute to her contributions and devotion to our societies and to the PAS meeting.
Dr. Richard Lifton will give the inaugural the Debbie Anagnostelis Keynote Address at this year's PAS meeting. Dr. Richard Lifton is the perfect person for this task. As you may know, Dr. Lifton is at Yale University School of Medicine where he serves as the chair of the Department of Genetics, the Sterling Professor of Genetics and Internal Medicine, the Executive Director of the Yale Center for Genome Analysis, and as an Investigator of the Howard Hughes Medical Institute. Dr. Lifton uses human genetics and genomics to identify mutations that underlie common diseases, including hypertension, myocardial infarction, osteoporosis, cerebral hemorrhage, congenital heart disease and neoplasia. He is an elected member of the National Academy of Sciences, the Institute of Medicine and the American Academy of Arts and Sciences. Dr. Lifton's many contributions to our understanding of the molecular pathogenesis of disease are profound. Moreover, he has served as a shining example of a "bench to bedside" physician-scientist for decades. I first came across Dr. Lifton's work as a pediatric resident. I was struck by the clarity of his work and the powerful conclusions he had made and thrilled to discover that he was a physician-scientist. In the 20 years since then he has continued to make major discoveries virtually every year. Moreover, he is a great speaker who easily brings molecular mechanisms of disease down to a patient level for any audience. Please join me to hear Dr. Lifton give this year's PAS Keynote Address and help us to honor the many contributions of Debbie Anagnostelis.
Speaking of which, we are greatly looking forward to the 2015 Pediatric Academic Societies Annual Meeting. Our SPR program committee has been hard at work to represent our membership with the best possible programs for this year's meeting. The SPR meeting content committee, co-chaired by Michelle Gill & Hannah Glass, includes Patricia Denning, Shari Barkin, Stephanie Davis, Lazaros Kochilas, Janet Soul, Kimberly Stegmaier, Constantine Stratakis, Courtney Wusthoff, Thomas Havranek, Shannon Ross, Maria New, and Paul Tannous. We are so grateful for the efforts of this all star team to fill the PAS meeting with substantive science. I would also like to thank Michael Folds, the PAS Program Committee Chair, as well as Belinda Thomas, Toni Buckner, and all of the SPR and APS staff as well as the countless others from other societies for their hard work to ensure this year's meeting will be a huge success.
The program of the 2015 Pediatric Annual Societies annual meeting includes many notable scientific highlights.
The San Diego convention center is a wonderful setting. Over the years I have noticed how vibrant the area surrounding the convention center has become. The neighborhood has many new hotels, restaurants, and other attractions, including a world-class baseball stadium.
By the way, for baseball fans, this year's meeting involves a special opportunity to see the Padres play at home against the Dodgers, right across the street from the convention center! http://sandiego.padres.mlb.com/schedule/sortable.jsp?c_id=sd&year=2015
I am pleased to be able to report the results of this recent election of several new Officers and Councilors at SPR. Please welcome Michelle Gill (VP), Laura Richardson (Adolescent Medicine), Samir Shah (Infectious Diseases), Hannah Glass (Neurology), Vidu Garg (Cardiology), and Mara Becker (Allergy, Immunology, and Rheumatology). This all-star crew has stepped forward to serve the diverse SPR missions of SPR. I am pleased to have such a strong group to help take on the leadership of our society. There is much to do.
Notably, we have had a large number of volunteers seek membership in our strategic committees (Advocacy, Member Engagement, Mentoring, Philanthropy, Communications, Meeting Content). The committees have been strengthened by new voices. Please consider nominating yourself or others in the coming years.
Sincerely,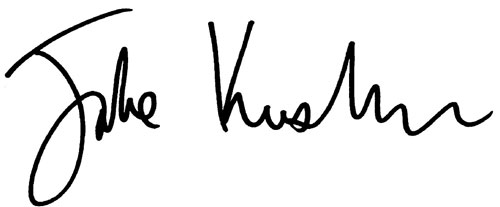 Jake A. Kushner, M.D.
---
Message from the Secretary/Treasurer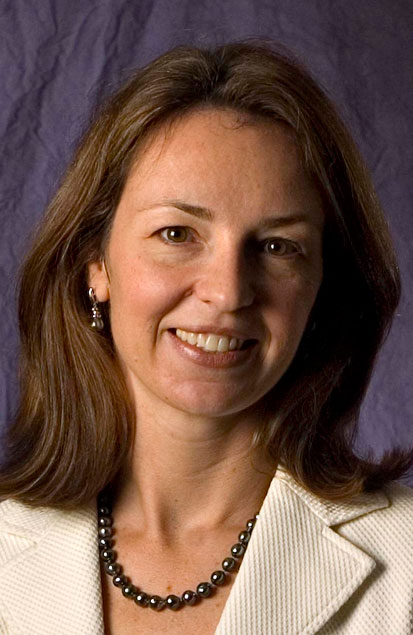 SPR Secretary-Treasurer
Kate G. Ackerman, MD
Dear Colleagues,
The recent passing of our longtime dear friend and executive director, Debbie Anagnostelis, gives us an opportunity to reflect upon the great things that she helped build over the years for the SPR. As your new Secretary/Treasurer, I feel fortunate to have had this year to learn the ins and outs of the function of our society from both Debbie and from the wonderful leaders who have been working to fill an impossible void while she has been ill.
Before I update you on a few of our new and ongoing initiatives, I would like to touch on the most pressing challenge on my mind, and probably on the minds of most researchers working to improve child health. This is the trend towards extinction of the pediatrician scientist (the old "triple threat") - as well as a decline in the numbers of our PhD scientists working on pediatric related issues. I want to let you know that the leadership of the SPR is working on many fronts to help preserve the pipeline as well as support established faculty. We also understand that there are many competing interests, making it difficult for many to consistently attend both the Pediatric Academic Societies (PAS) meeting and other meetings required for success in specific areas of research. The SPR is much more than meetings. We want to assure value in membership for all.
Perhaps the newest issue that we face is a hot debate about the value of completing Maintenance of Certification (MOC) requirements for those members involved in patient care. I would argue that this issue extends beyond just the clinician scientist, since many of our members are in leadership and/or mentorship positions for those who practice medicine. Since this is a time for change for the American Board of Pediatrics (and other boards under the ABMS, American Board of Medical Specialties), we felt that the best way to potentially advocate for our membership would be to start with data collection aimed at understanding the most pressing issues. Thank you to those who completed the survey; we received over 1500 responses from the SPR (and the APS). Many of those surveys contained detailed responses with comments and suggestions. We recently closed the survey, and we are working to analyze the results. We recognize that this is an incredibly complex issue, and that our academic community includes the leadership of the boards as well as those who work to provide content for MOC. The next steps will evolve as we work to understand how we might both make sure that pediatric (or other specialty) medicine continues to improve ("Quality Improvement") while preserving the value of our time, money, and autonomy.
Our communications committee welcomes a new Co-Chair, Jason Stoller, and I want to thank him and the other committee members for their recent hard work in spreading the good news about member accomplishments. Jason wrote a script to identify high profile publications by SPR members, and we are now able to get these posted consistently. We very much encourage you to give us updates directly about important research news. We are also showcasing "Members in the Spotlight", and these include recipients of prestigious research or committee positions and special awards (including from the PAS meeting). The key to communication success, of course, is participation - so, I encourage you to develop a habit of visiting the SPR website, the SPR LinkedIn Group, and the SPR Facebook pages. We would especially like to see any posts related to pediatric research on our LinkedIn page!
The call for SPR membership nominations has recently gone out. Please consider nominating one of your colleagues from your institution, from your specialty area, or perhaps just someone you know through other avenues. We would like to build our membership diversity to include more non-clinician researchers, as we feel that interchange and collaboration between people with a variety of training backgrounds will be a win-win situation for all. Remember, you can use the SPR membership database to search for people who are already members. You might be surprised to find that there are faculty you know who should be members, but who have never been nominated. The SPR fellows section is now accepting applications throughout the year, so please make sure that you spread the word.
While we are working on so many initiatives outside of the PAS meeting, we are also focused on providing excellent content and academic development activities for those who do attend. I would like to encourage members to attend the SPR Presidential Plenary on Monday April 27th at 10:15 AM to hear some fantastic scientific award lectures and to help celebrate many others receiving SPR awards. We will also be having another running event this year - a Fun Run for the Pediatric Research Foundation will take place on Sunday, April 26th at 7 AM. Details and online registration are now available.
Finally, I want to stress that your membership is extremely valuable to our mission, "Creating a Network of Multidisciplinary Researchers to Improve Child Health". Please remember to look out for your dues invoice in June. Our revenue from dues payments and from the PAS meeting is essential for supporting our ongoing initiatives, including advocacy for research funding, mentorship and coaching, and activities to augment the success of those working to improve the health of our children.
Sincerely



Kate G. Ackerman, M.D.
---
SPR Officer and Council Election Results
Congratulations are extended to the following individuals who have been elected to the SPR Council:
Vice-President - Michelle Gill, MD, PhD, UT Southwestern Medical Center, Dallas
Council: Adolescent Medicine - Laura Richardson, MD, MPH, Seattle Children's, Seattle
Council: Infectious Diseases - Samir Shah, MD, Cincinnati, OH, Cincinnati
Council: Neurology - Hannah Glass, MD, UCSF, San Francisco
Council: Cardiology - Vidu Garg, MD, Nationwide Children's Hospital, Columbus
Council: Allergy, Immunology, Rheumatology - Mara Becker, MD, Children's Mercy Hospitals and Clinics, Kansas City, MO
---
PAS Meeting | San Diego | April 25-28

Enhance your time at PAS in San Diego and stay connected:
---
SPR Awardees
2015 E Mead Johnson Award Recipients Announced

| | | |
| --- | --- | --- |
| | The Society for Pediatric Research is pleased to announce Ophir David Klein and Loren D. Walensky, as the two 2015 E Mead Johnson Awardees for Research in Pediatrics. They will receive these awards at the 2015 PAS Annual Meeting on Monday, April 27, during the SPR Presidential Plenary session, 10:15am-12:15pm, San Diego Convention Center, Ballroom 20D. The title of Dr. Klein's presentation will be "From Tooth to Guts: Epithelial Renewal and Regeneration." The title of Dr. Walensky's presentation will be "The Chemical Biology of Apoptosis: A Matter of Life and Death." Read more. | |
SPR Awardees to be Honored at 2015 PAS San Diego, CA
SPR Awards Through PAS Abstracts
---
Run for Pediatric Research | April 26
Join us Sunday April 26 for the 4th Annual Run 5K Fun Run at Bayfront Park in San Diego. Proceeds benefit the Pediatric Research Foundation. ~ Continue Reading: Run for Pediatric Research
---
SPR New Members
The Society for Pediatric Research is pleased to welcome 138 new members in 2015.
~ View the complete list of new members
---
Call for SPR Membership Applications | Deadline: June 21, 2015
The Society for Pediatric Research (SPR) welcomes you to apply for membership! The SPR exists to foster the research and career development of investigators engaged in creating new knowledge that advances the well-being of children and youth. Through our co-sponsorship of the Pediatric Academic Societies' (PAS) Annual Meeting, we provide a forum for presentation and dissemination of your innovative ideas and research. The Society actively supports the development of future pediatric scientists by sponsoring a student research-training program, supporting the SPR Fellows' Section, and recognizing outstanding research achievements in pediatrics through SPR-sponsored awards.
---
Call for SPR Fellows Applications | Rolling Deadline
The Fellow Section membership introduces fellows to SPR, and will provide them with a variety of resources and educational offerings.
~ Continue Reading: SPR Fellows Applications
---
SPR Members in the Spotlight
SPR Members Elected to the Institute of Medicine last fall.
---
SPR Committees' Reports
The SPR Committees have been working hard to meet the goals outlined in the SPR Strategic Plan.
~ Continue Reading: Committee Reports