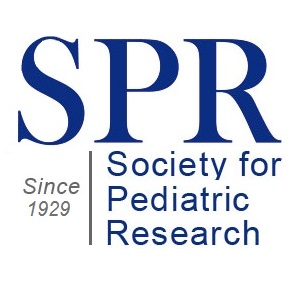 Featured SPR Members
MATTHEW J. GURKA, PHD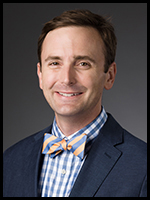 Matthew J. Gurka, Ph.D., is a Professor in the Department of Health Outcomes and Policy at the University of Florida. Hired as part of UF's Preeminence Initiative, Dr. Gurka is also Associate Director of the Institute for Child Health Policy. Prior to his recent appointment at UF, Dr. Gurka was the Founding Chair of the Department of Biostatistics in the School of Public Health at West Virginia University, where he also directed the Clinical Research Design, Epidemiology, and Biostatistics Program of the West Virginia Clinical and Translational Science Institute (WVCTSI).
Before his stay at WVU, Dr. Gurka was an Assistant Professor in the Department of Public Health Sciences and Department of Pediatrics in the School of Medicine at the University of Virginia. Dr. Gurka received a Ph.D. in biostatistics with an emphasis in epidemiology at the University of North Carolina at Chapel Hill.
He has experience in a wide range of applications of biostatistics to medical research, from the design and analysis of observational studies to the coordination and analysis of multi center longitudinal studies.
He has published articles in renowned statistical journals regarding complexities associated with the use of linear mixed models, and he recently served on the Editorial Panel of the Journal of the Royal Statistical Society, Series A. Dr. Gurka has extensive collaborative and independent research experience in pediatrics.
He has obtained funding from the NICHD to study the impact of chronic illnesses such as asthma on development and behavior in children and adolescents. Recently he has focused on childhood and adult obesity, specifically studying the metabolic syndrome. He has obtained NIH funding (NIDDK R21 and a current NHLBI R01) to develop and validate tools to measure metabolic syndrome severity across the lifespan that take into account sex and racial/ethnic differences observed in this condition. He recently served a term on the Editorial Board of Pediatrics, and is now serving on the Editorial Board of The Journal of Pediatrics.
View Dr. Gurka's articles in PubMed
NEIL HANCHARD, MD
Dr. Neil Hanchard is an Assistant Professor of Molecular and Human Genetics at Baylor College of Medicine in Houston, TX. He received his Medical degree from the University of the West Indies (UWI) in Kingston, Jamaica, followed by D.Phil. in Human Genetics from the University of Oxford, UK, as Rhodes Scholar. After returning to Jamaica for a brief stint as a Clinical Research Fellow, he completed his formal pediatric training at the Mayo Clinic in Rochester, Minnesota, before doing a fellowship in clinical genetics at Baylor College of Medicine.
Dr. Hanchard's lab focuses on using genomics to better understand the pathogenesis of complex pediatric diseases. The lab has a particular interest in translational studies of diseases with global health relevance, and has ongoing multi-omic studies of severe childhood malnutrition, pediatric HIV/AIDS, and Sickle Cell Disease.
There is thus an international flavor to the lab, with established collaborations that extend from the United States to Botswana, Uganda, Malawi, and Jamaica, among others. When not engaged in research Dr. Hanchard sees patients with rare Mendelian diseases in the Clinical Genetics clinic at Texas Children's Hospital.
View Dr. Hanchard's articles in PubMed
---