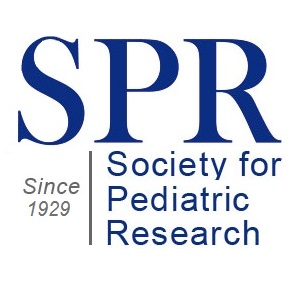 Featured SPR Members
CATHERINE KEEGAN, MD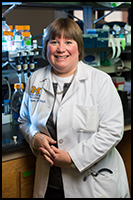 Catherine Keegan is an Associate Professor in the Division of Genetics, Metabolism, and Genomic Medicine within the Department of Pediatrics at the University of Michigan. She also holds a joint appointment in the Department of Human Genetics. Dr. Keegan is a graduate of University of Michigan (B.S. in Cell and Molecular Biology) and the University of Michigan MSTP. She completed her Pediatric Residency at Boston Children's Hospital in 1999. She returned to University of Michigan for her Medical Genetics Residency, which she completed in 2001. She has been a faculty member at the University of Michigan since 2002 and was appointed as an Assistant Professor in 2004. She was promoted to Associate Professor with tenure in the Department of Pediatrics in 2011 and was inducted into the American Society of Clinical Investigation in 2014.
Dr. Keegan has an active basic science research laboratory. The focus of her research is the use of mouse models to understand the mechanisms that lead to birth defects affecting caudal structures in humans, and to understand the mechanisms by which telomere dysfunction causes distinct phenotypes in humans. Prior work in her laboratory has focused on genetically characterizing spontaneous mouse mutants as a platform to understand how disruption of key cellular and developmental processes can lead to structural birth defects and other diseases in humans. Dr. Keegan is also active clinically and sees patients in the Pediatric Genetics, Pediatric Biochemical Genetics, and Disorders of Sex Development clinics. She is the Director of the Interdisciplinary Disorders of Sex Development Program and one of the Associate Directors of the Medical Scientist Training Program at the University of Michigan.
View Dr. Keegan's articles in PubMed
LARRY K. KOCIOLEK, MD, MSCI
Larry K. Kociolek, MD, MSCI is an Assistant Professor of Pediatrics at Northwestern University Feinberg School of Medicine (NUFSM) in Chicago, IL. He is an Attending Physician and the Associate Medical Director of Infection Prevention and Control at the Ann & Robert H. Lurie Children's Hospital of Chicago. Dr. Kociolek received his medical degree from St. Louis University School of Medicine, completed pediatrics residency and chief residency at the University of Chicago, completed pediatric infectious diseases fellowship at Lurie Children's, and received his Masters of Science in Clinical Investigation at NUFSM.

Dr. Kociolek's academic interests are focused on healthcare-associated infections, and his research is largely focused on C. difficile infection (CDI) in children. His past research has focused on the clinical epidemiology, molecular epidemiology, and antibiotic susceptibility patterns of C. difficile in pediatric patients.
He has also coordinated an industry-sponsored clinical trial of fidaxomicin, a new antibiotic therapy for CDI, in children at his institution. Dr. Kociolek's current research focuses on several aspects of CDI and C. difficile carriage: 1) developing diagnostic strategies that adequately distinguish CDI and asymptomatic C. difficile carriage in children; 2) delineating the antibody responses to toxins A and B in infants who have been colonized with C. difficile; and 3) using whole genome sequencing, identify strain-specific virulence factors and transmission of isolates among patients in the healthcare setting.

As the Associate Medical Director of Infection Prevention and Control at Lurie Children's, Dr. Kociolek has led quality-improvement initiatives to optimize CDI testing and to prepare healthcare workers and improve hospital facilities to optimize safe and effective care of children with highly infectious diseases, such as Ebola virus and novel respiratory viruses.
View Dr. Kociolek's articles in PubMed
---