The University of Michigan is accepting nominations for a $100,000 research award opportunity established in 2011 to recognize the clinician-scientists making the most significant contribution to translating basic research findings into medical practice and the manner in which the nominee's clinical activities connects to their research.
The winner will be presented the prize and asked to be the keynote speaker at the Taubman Institute's annual symposium scheduled for Friday, October 16, 2105, in Ann Arbor, Michigan.
The Mary Ellen Avery Neonatal Research Award will be presented during the 2015 PAS Annual Meeting in San Diego, CA (April 25-28). Visit our website at http://www.aps-spr.org/awards/avery/apply.asp for more information and nomination materials. The deadline for nominations is November 11, 2014.
Please consider making nominations and circulate this announcement to your colleagues. This is an excellent opportunity to encourage and recognize individuals for exceptional neonatal health research contributions in pediatrics
Please forward the name of the nominee, a letter of support, and an updated CV to Ethan Jewett (ejewett@aap.org). The nomination deadline is December 15, 2014.
You are encouraged to submit Abstracts of the highest quality from your own laboratory or clinical research program for the 2015 PAS Annual Meeting, April 25-28, in San Diego, CA. Your Abstracts submissions are important and strongly contribute toward the ultimate make-up of the original science segment of the PAS meeting.

In addition, help support the PAS meeting by also encouraging junior faculty and trainees, as well as others in your discipline, to submit Abstracts detailing cutting edge novel investigations that are hypothesis-driven.

Abstracts should be submitted electronically using the web-based 2015 PAS Online Abstract Program available on the PAS website at www.pas-meeting.org. The submission deadline is November 11, 2014.

Pediatric Research's New Impact Factor Ranks in the Top 15% of Pediatric Journals



Pediatric Research's 2013 impact factor (released in July 2014) increased to 2.840, placing the journal in the top 15% of all journals in the "Pediatrics" category, according to the Institute for Scientific Information's (ISI) annual impact factor statistics.
Pediatric Research is the member journal of the American Pediatric Society, the Society for Pediatric Research, and the European Society for Paediatric Research and has been published since 1967. The journal publishes monthly and is available online at www.nature.com/pr.
According to Olaf Dammann, MD, Editor-in-Chief, the increase in impact factor indicates that the journal's readership has increased, as has its value to the international pediatrics community. Impact factor, a hotly debated tool that purports to measure a journal's importance in its field, continues to be a primary assessment tool that authors use in determining where to submit their research.
If you are an author looking for a submission outlet for your important work, please consider Pediatric Research. The journal's instructions to authors and online submission system can be accessed at http://mts-pr.nature.com/cgi-bin/main.plex.
If you are an active member and would like more information on accessing your online subscription to Pediatric Research, please contact Stephanie Dean, the managing editor, at stephanie.dean@pedres.org.
Applications Sought for Editor-In-Chief of Pediatric Research


The International Pediatric Research Foundation (IPRF) is seeking applications for the Editor-in-Chief of its monthly member journal, Pediatric Research. Pediatric Research is provided to all active members in the American Pediatric Society, the Society for Pediatric Research, and the European Society for Paediatric Research. The journal has been published since 1967 and is available online at www.nature.com/pr. The journal's current impact factor is 2.840, ranking it in the top 15% of all pediatric journals.
The term of the Editor-in-Chief runs five years, to begin in January 2016. An annual stipend is provided by the IPRF to the Editor-in-Chief, as well as ongoing administrative assistant support within the Editor's office. The Editor-in-Chief will have the opportunity to appoint an Associate Editor-in-Chief to share the workload of the position.
For more information about this position, please refer to the full position description, please click here.
Fourth Quarter Call for Research Success Stories


The APS Advocacy for Academic Pediatrics Committee is requesting the help of all members in collecting research success stories-specific evidence of improved health and economic benefit from child health research. The APS intends to make these examples available to the Pediatric Policy Council for direct lobbying at Congress and to Dr. Collins and the NIH. A white paper would make these examples available to all who provide child health care and conduct child health research, and also could serve to inform the lay public.
The APS Viewpoint article that encompasses this initiative, authored by Scott C. Denne, MD, and William W. Hay, Jr., MD, can be accessed at: Advocacy for Research That Benefits Children An Obligation of Pediatricians and Pediatric Investigators
Read more and access Research Success Stories for Children Form.
Committee on Diversity & Inclusion (CODI)

The APS Committee on Diversity and Inclusion has continued to meet by teleconference. We are continuing to collect demographic information from our members as well as applicants. If you'd like to complete the three demographic questions, please log into the website My APS-SPR (login required).
Strategic Plan Committee Updates


Most Recent Washington Update Issue Now Available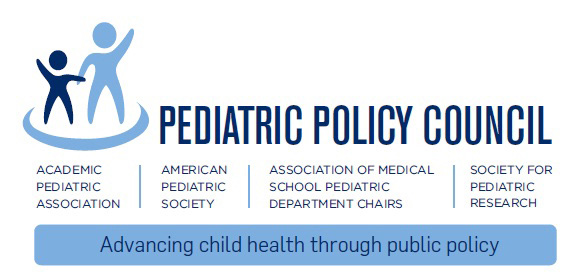 The Pediatric Policy Council (PPC) Washington Update for September 16, 2014, is now available for download within the Pediatric Public Policy section of the APS website.
This issue details "Continuing Resolution to Keep Government Operating Introduced in House" and more.
The PPC Washington Update is issued two times monthly and distributed to all APS/SPR members. Past Updates are available at the Advocacy and Pediatric Policy Updates section of the APS website.
In Memoriam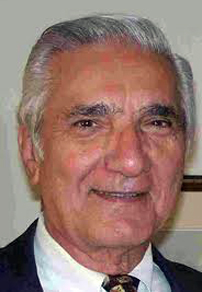 Vincent A. Fulginiti, MD, of Tucson, AZ, passed away on March 10, 2013.
Recognized worldwide for his contributions to medicine, medical education and community service, Dr. Fulginiti became the founding department head of pediatrics at the new University of Arizona College of Medicine in 1969, remaining in that position for 16 years. He then became associate dean for academic affairs (1985-88) and acting dean (1988-89) at the UA College of Medicine.
Dr. Fulginiti's honors, awards and appointments were numerous. Among them included serving as President of the American Pediatric Society (1991-92) and receiving the Joseph W. St. Geme, Jr. Leadership Award (1994). In addition, there were research awards from the Philadelphia Pediatric Society and the Western Society for Pediatric Research; teaching awards from the University of Arizona, Tulane and the Western Society for Pediatric Research; and alumni awards from Temple University and the University of Colorado. He received the Abraham Jacoby Award of the American Academy of Pediatrics, was awarded the first Annual Veritas Award for outstanding contributions to the Program on Health Care Ethics, Law and Humanities of the University of Colorado Health Sciences Center, and the Joseph Sewall Award of the University of Colorado Health Sciences Center. He also served as President of the Western Society for Pediatric Research, was a member and chair of the Academy of Pediatrics "Red Book" Committee (Committee on Infectious Diseases) and was chair of the National Vaccine Advisory Committee of the U.S. Public Health Service. Read Obituary
---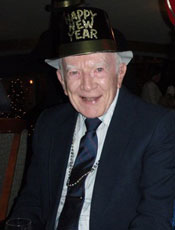 Joseph M. Garfunkel, MD, of Chapel Hill, NC, passed away on January 16, 2013.
Dr. Garfunkel joined the Navy and was hurried through medical school so he could serve as a doctor in Trinidad during The Korean War. He received his MS in pediatrics from Temple University in 1953, and did his residency at St. Christopher's Hospital for Children (he often joked that he never got a Bachelor of Science degree). Dr. Garfunkel was an old-school doctor who believed in a proper bedside manner. When he started in private practice with Dr. Bob Wells in Philadelphia, they used a sliding scale and never turned anyone away because they couldn't pay. He would make house calls in the middle of night.
He was appointed as Editor of the Journal of Pediatrics, a position he held from 1977 until he retired in 1995. As an editor he was known for writing the nicest rejection letters! He used to take time to give authors advice on how to improve writing for publication. Read Obituary
---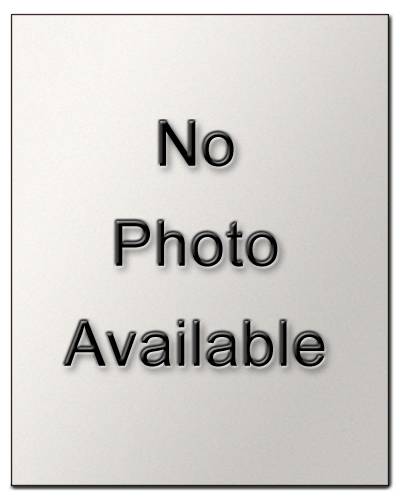 James C. Haworth, MD, of Winnipeg, MB, Canada, passed away on July 16, 2014.
Dr. Haworth joined Children's Hospital and the University of Manitoba as a full time Faculty member in 1965. His research lab in the Medical College focused on establishing a metabolic and nutrition laboratory and, in parallel, Dr. Haworth developed the first clinical service for infants and children with inborn errors of metabolism.
For the next three decades, Dr. Haworth had a remarkable career as a prolific researcher, an academic clinician, a subspecialist and as an administrator - a career where numerous discoveries in the areas of infant nutrition, glucose metabolism and vitamin D, to name a few, were translated into lasting contributions that have enormously improved the health of newborns, infants, children and youth not only in Manitoba but throughout Canada and internationally. Read Obituary
---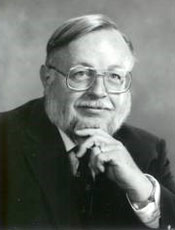 Raymond L. Hintz, MD, of Stanford, CA, passed away September 12, 2014.
Dr. Hintz was a pioneer and one of the giants in the field of growth and growth hormones. He was responsible for much of the seminal work that served as a critical catalyst for the future of the field, including purification and characterization of what was then called "sulfation factor" (later somatomedin C, then IGF-1), and investigation of its cellular mechanisms. His successes in characterizing what were referred to as "the family of somatomedins," IGF receptor sites and binding proteins were innovative advances and led to an enhanced understanding of insulin receptors and insulin resistance.
Dr. Hintz's influential contributions encompassed both basic and clinical research, including creation of diagnosis and treatment algorithms for growth failure, and recognition of derangements of growth hormone and insulin-like growth factors in a range of clinical conditions and patient populations. Dr. Hintz's body of work includes more than 350 scientific publications in journals including The New England Journal of Medicine, PNAS, Science, and Nature, as well as books, book chapters, and editorials. In addition to numerous major invited lectureships and presentations, Dr. Hintz was honored for his outstanding work by awards including the Alexander von Humboldt Prize (1989), the Human Growth Foundation Award (2007), and the Judson J. Van Wyk Prize (2013).
Read Memorial
---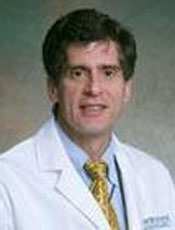 Barton A. Kamen, MD, of New Brunswick, NJ, passed away on September 27, 2012.
Dr. Kamen served as chief medical officer of the Leukemia Lymphoma Society and was to the present time a consultant to bio-pharmaceutical/cancer therapeutic companies, including Morphotek and Metronomx Group and also to the National Institutes of Health (NIH) in Washington, D.C.
His major laboratory interests for more than three decades had centered around folate biochemistry and anti-folate pharmacology. He was currently developing treatment to prevent both resistance and toxicity, especially neurotoxicity from therapy. He was also in the forefront of developing metronomic therapy for cancer, working with a non-profit in Geneva developing this model. Read Obituary
---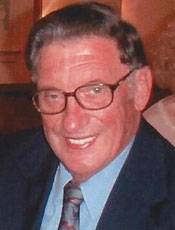 Alexander Spock, MD, of Durham, NC, passed away on October 3, 2014.
As a devoted teacher, Dr. Spock trained and mentored students, residents, and fellows. For over four decades, he organized an annual pediatric symposium which was named in his honor. From 1968-1985, he was involved in international health with Project HOPE's efforts to teach and improve medical care in Columbia, Poland, and Tunisia. He served as a board director for Project HOPE and supervised the pediatric program at the Pediatric Institute in Krakow, Poland. He is recognized for his research related to the comprehensive care for patients with cystic fibrosis, identifying CF lung pathology, and use of the lung lavage in the treatment of pediatric patients with alveolar proteinosis. In addition to his outstanding contributions as a physician and scientist, he was admired for his deep compassion for his patients, his humility, and his commitment to his trainees. Read Obituary
---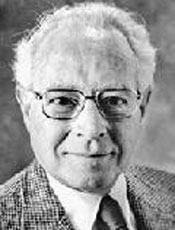 William B. Weil, Jr., MD, of East Lansing, MI, passed away on December 21, 2013.
Dr. Weil developed and directed the first fellowship program in the United States devoted to children with chronic illness. He was a nationally renowned academic physician who was a strong advocate for children and has influenced children's issues. He was passionate about the health and development of children, including issues related to medical ethics, chronic illness, environmental toxins, pesticide use and children's food safety, nutrition and childhood obesity, kidney disease, juvenile diabetes, Native American healthcare and healthcare reform. He authored more than 150 publications on these and other topics and testified before congress on many issues. Read Obituary
---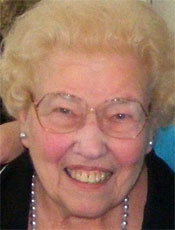 Hulta J. Wohltmann, MD, of Isle of Palms, SC, passed away on January 11, 2014.
Dr. Wohltmann, a retired pediatric endocrinologist and professor, was a pioneer in the treatment of Type I diabetes at the Medical University of South Carolina.
She was a key player in introducing a landmark treatment trial at MUSC in 1983, which has since been adopted in many states across the country. The clinical trial revolved around pediatric patients with Type I diabetes who were given intense insulin treatment, with the expectation that the more intensive treatment early on would prevent later health complications. Read Obituary