---
Joint Message from the APS President & APS Secretary/Treasurer


Donna M. Ferriero, MD, MS
APS President

Welcome to our new members! We look forward to working with you as we continue to address important issues in child health. We also urge all our members to consider nominating meritorious colleagues for membership in our Society. This past year, your Council formed an APS Membership Subcommittee, which undertook a review of past and present membership criteria as well as the selection process. After careful deliberation, their recommendations were approved at the Spring Council meeting. The 2015 APS New Member Application form (and the Call for new members) reflects these recommendations.

Christine A. Gleason, MD
APS Secretary/Treasurer

We had a very successful PAS meeting in Vancouver and are busy planning for 2015 PAS in San Diego. Please consider submitting proposals for the scientific program, such as state of the art plenaries, topic symposia, etc. - the deadline for submission is June 27. The PAS Program Planning Committee will be meeting on July 19 in Chicago to plan the invited science and we want to get outstanding APS proposals on the program. Additional important deadlines for 2015 PAS are available in the Dates to Remember segment of the APS website.

Five years ago, APS developed a strategic plan and like all such plans, it's ripe for review and renewal. We'll need your input, so please stay tuned for an APS member survey regarding the State of our Society, including our four strategic domains (Advocacy for Academic Pediatrics; Leadership Development; APS at PAS; Communication). We've made some inroads in all these domains but much work remains to be done!
APS Announces 2014-15 President and 2014-15 APS Council

The American Pediatric Society is excited to announce Donna M. Ferriero, M.D., M.S., as APS President for the 2014-15 term. Dr. Ferriero joins us from the University of California, San Francisco - Benioff Children's Hospital where she resides as Professor and Chair. Welcome, Dr. Ferriero!
View the entire 2014-15 APS Council
APS Virtual Business Meeting

The 2014 APS Business Meeting was conducted as a virtual meeting and the accompanying Business Update PowerPoint is now available for download. The file will also be available throughout the year on the APS website, on the About APS page.
The Placental Microbiome and Pediatric Research



Watch for the 2015 Annual Review Issue of Pediatric Research, scheduled for January. The topic is "Nutrition and the Microbiome," and papers include research on the effects of the maternal microbiome, prebiotics, probiotics, human milk, dysbiosis, and the infant gut microbiome on human health and disease. The role of the microbiome in the processes of cell control among the splanchnic organs and the central nervous system will be stressed, suggesting a new and fascinating view on symbiosis between humans and inhabitant bacteria. Read complete article
Call for Howland Award Nominations - Deadline: July 1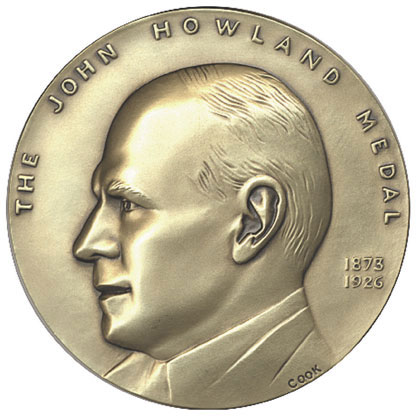 The American Pediatric Society (APS) is pleased to announce the 2015 Call for APS Howland Award Nominations. The John Howland Award is the highest honor bestowed by the American Pediatric Society, and is presented annually by the APS for "distinguished service to pediatrics as a whole." Since 1952, when Edwards A. Park, M.D., received the inaugural Howland Award, this honor has been bestowed upon esteemed leaders in academic pediatrics whose significant contributions have advanced the lives of children and the profession of pediatrics through clinical care, scientific discovery, mentorship and service.
You are encouraged to nominate outstanding colleagues who have made lasting contributions to the field of pediatrics. Please take a few minutes to review the nomination process for the John Howland Award, available at: www.aps-spr.org.
Nomination Receipt Deadline: July 1, 2014.
If you have questions regarding the nomination process, please contact Brenda Peat at the APS Central Office.
Call for APS Membership Applications - Deadline: July 31

APS is pleased to announce the 2015 Call for Membership Applications.
Please take a few moments to consider colleagues from your own institution who you can nominate or encourage to be nominated for APS membership, as there are distinguished faculty in every department and state who qualify but have never been nominated, as well as international colleagues who may be eligible for Honorary Membership.
You may access the membership directory (located in the My APS/SPR section of the website) to quickly find out whether colleagues of your department are members. In the alternative, you may also contact Brenda Peat at the APS Central Office.
The new 2015 APS Membership Application Form is available online or can be mailed upon request.
Application Receipt Deadline: July 31, 2014.
If you have questions regarding the application process, please contact Brenda Peat at the APS Central Office
Call for APS Council Nominations and Meet the APS Nominating Committee

The American Pediatric Society (APS) Council has appointed a Nominating Committee for the 2014-15 year. Members of the committee are: Alan L. Schwartz, M.D., Ph.D., Chair, Robin R. Deterding, M.D., Michael K. Georgieff, M.D., Louis J. Muglia, M.D., Ph.D., and D. Brent Polk, M.D.
It is the responsibility of the Nominating Committee to select a slate of two candidates for each of the following positions:
Vice President (President-Elect) - Beginning May 2015. This person will serve on APS Council as Vice President for the 2015-16 year, as President for the 2016-17 year, and as Past President for one subsequent year.
Two Council Member Positions - Beginning May 2015 (five-year term).
The Nominating Committee would greatly appreciate your advice and counsel in the selection of nominees. Learn more.
Second Quarter Call for Research Success Stories

The APS Advocacy for Academic Pediatrics Committee is requesting the help of all members in collecting research success stories-specific evidence of improved health and economic benefit from child health research. The APS intends to make these examples available to the Pediatric Policy Council for direct lobbying at Congress and to Dr. Collins and the NIH. A white paper would make these examples available to all who provide child health care and conduct child health research, and also could serve to inform the lay public.
The APS Viewpoint article that encompasses this initiative, authored by Scott C. Denne, MD, and William W. Hay, Jr., MD, can be accessed at: Advocacy for Research That Benefits Children An Obligation of Pediatricians and Pediatric Investigators
Read more and access Research Success Stories for Children Form
2015 APS Dues Payment Deadline: September 30

The 2015 APS Member Dues notices were distributed electronically last week. To pay your dues and make any necessary modifications to your Biographical Information, please log into our website and follow the easy directions. The payment deadline is September 30, 2014.
If you have questions, or did not receive your APS Dues notification, please contact the APS Central Office at info@aps-spr.org.
2015 PAS Call for Invited Science Proposals - Deadline: June 27

You are encouraged to submit Invited Science Proposals (state of the art plenary, topic symposia, hot topic, and/or mini-course) for the 2015 PAS Annual Meeting, April 25-28, in San Diego, CA. Your proposal submissions are important and strongly contribute toward the ultimate make-up of the meeting.
Proposals should be submitted electronically using the web-based 2015 PAS Online Proposal Submission Program that is available on the PAS website at www.pas-meeting.org. The submission deadline is June 27, 2014.
Committee on Diversity & Inclusion (CODI)


The APS Committee on Diversity and Inclusion (CODI) has continued to meet every month by teleconference. We plan to continue to collect basic demographic information from our members and compile the membership database. The link to access the demographic questions and update your Member Profile is My APS-SPR (login required).
Strategic Plan Committee Updates


APS Member News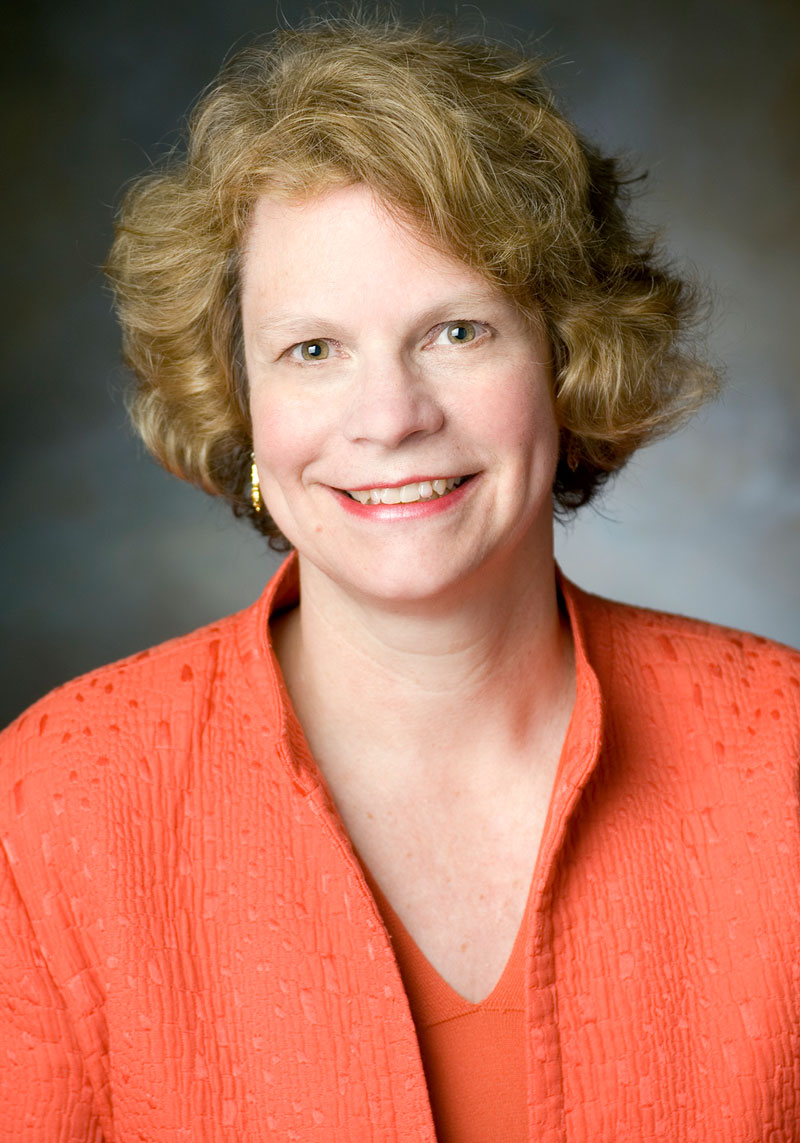 Margaret Hostetter, MD, Appointed Chair of Pediatrics
at the UC College of Medicine
Margaret "Peggy" Hostetter, MD, has been selected to serve as chair of the Department of Pediatrics at the UC College of Medicine, chief medical officer of Cincinnati Children's, and director, Cincinnati Children's Research Foundation. Upon approval by the UC Board of Trustees, Dr. Hostetter will serve as the eighth B.K. Rachford Memorial Chair in Pediatrics. Dr. Hostetter's appointment concludes a national search for a leader of distinction, vision and skill to assume this critical leadership role. Read Full Press Release
Dr. Hostetter will also receive the 2014 Founders' Award of the Midwest Society for Pediatric Research at the 55th Annual Meeting of the MWSPR in Cleveland, OH, in October.
Most Recent Washington Update Issue Now Available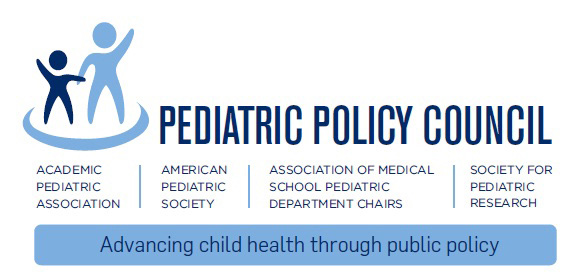 The Pediatric Policy Council (PPC) Washington Update for June 17, 2014, is now available for download within the Advocacy and Pediatric Policy section of the APS website.

This issue details information on the Senate Labor-HHS-Education Appropriations Subcommittee Passing the Spending Bill, Introduction of the "Kid Glitch" Legislation, NIH reporting low numbers of physician scientists, and more.

The PPC Washington Update is issued two times monthly and distributed to all APS/SPR members. Past Updates are available at the Advocacy and Pediatric Policy Updates section of the APS website.

In Memoriam




Arno R. Hohn, MD, of Claremont, CA, passed away on March 21, 2014.
Dr. Arno, as he was affectionately known, served as a professor of pediatrics at the University of Southern California. His research focused on hypertension in pediatrics as well as heart problems in muscular dystrophy, HIV and premature infants. He received several "best teacher" awards, dedicated to teaching residents and fellows. Dr. Hohn also authored a number of papers and books in his areas of expertise, including the 1974 manual Basic Pediatric Electrocardiography. Read Obituary
View Calendar of Events