---
We would like to take this opportunity to update you about some of the initiatives the American Pediatric Society (APS) will be undertaking in this next academic year and to seek your input. As a reminder, the mission of the APS is to advance academic pediatrics and we strive to do this by:

1) Promoting pediatric research and scholarship;

2) Serving as a strong and effective advocate for academic pediatrics;

3) Recognizing and honoring achievement; and

4) Cultivating excellence, diversity and equity in the field of pediatrics.
In advancing research, the APS is one of the four member societies that organize the annual Pediatric Academic Societies (PAS) meeting, the premier conference on pediatric research. The PAS 2016 meeting in Baltimore had one of the highest levels of APS participation ever and saw the conversion to a digital format for the organization of the meeting. A strategic planning process, the first of its kind, is underway to guide the PAS meeting's future. Your input is welcomed and will be actively solicited through the APS at PAS Committee.
Also in advancing research, the APS, along with the Society for Pediatric Research (SPR) and the European SPR, manages Pediatric Research. The journal is under the direction of a new editorial team, Drs. Cynthia F. Bearer and Eleanor Molloy, who have launched several exciting new directions (see Pediatr Res. 2016 Jan;79(1-1):2) and we urge you to submit research to YOUR journal. As child health advocates, we are active participants in the Pediatric Policy Council, supporting legislation and health policy initiatives as well as making Hill visits with our SPR colleagues. If you are interested in participating in these efforts, please consider joining our Advocacy Committee.
In recognizing achievement, we sponsor the Howland Award, won this year by Dr. Barbara J. Stoll, the H. Wayne Hightower Distinguished Professor in the Medical Sciences and Dean of the UTHealth McGovern Medical School. Please consider nominations for the 2017 award. Finally, we are working toward building a diverse pipeline in academic pediatrics. We have teamed up with the SPR and the APA in submitting a R25 curriculum grant on team science for fellows and junior faculty in pediatrics and are collaborating with the APA on the New Century Scholars mentorship program for residents. We will be providing more information on these two programs in a separate communication.
We look forward to receiving your nominations for new APS members from a diverse and highly qualified pool of candidates. This year we will also be undertaking a strategic planning process. This is your society and your commitment to its activity is essential. Please let us know which activities you would like to participate in and what additional initiatives you would like to see us pursue. Feel free to email us with your thoughts and interests at mbatshaw@childrensnational.org or cgleason@uw.edu.
.
APS Announces 2016-17 President and 2016-17 APS Council

The American Pediatric Society is excited to announce Mark L. Batshaw, MD, as APS President for the 2016-17 term. Dr. Batshaw is Physician-in-Chief and Chief Academic Officer at Children's National Health System in Washington, DC. He is also Professor of Pediatrics and Associate Dean of Academic Affairs at The George Washington University School of Medicine and Health Sciences.
Welcome, Dr. Batshaw!
View the entire 2016-17 APS Council
APS Announces New PAS Program Committee Representative



Please join us in thanking Dr. Jessica G. Moreland (University of Texas Southwestern Medical Center at Dallas) for agreeing to serve as an APS representative to the Pediatric Academic Societies (PAS) Program Committee. Dr. Moreland will serve a three-year term and will help to select and organize a strong and well balanced scientific program for the 2017 PAS Annual Meeting in San Francisco.

Thank you, Dr. Moreland!




Call for Committee on Diversity and Inclusion (CODI) Members
The American Pediatric Society (APS) seeks two members to serve on the APS Committee on Diversity and Inclusion (CODI).
The CODI was created in 2012 to promote diversity and inclusion within the APS and academic pediatrics. The committee has developed a membership database, sponsored scientific programming at PAS meetings, and created relationships with other organizations. The CODI reports to APS Council. There are nine CODI Members, including the APS President and APS Secretary/Treasurer.
Term: 3 years (July 2016 - May 2019)
Responsibility/Time Commitment: The CODI holds one in-person meeting each year at the PAS annual meeting and conducts regular business by teleconference every one-two months and by email.
If you are interested in being considered for one of the two open positions on this important committee, please submit a one-page statement of interest to Brenda Peat, brendap@aps-spr.org. The CODI will review all applications and select two new committee members.
Submission Deadline: June 24, 2016
APS Virtual Business Meeting

The 2016 APS Business Meeting was conducted as a virtual meeting and the accompanying Business Update PowerPoint is now available for download. The file will also be available throughout the year on the APS website, on the About APS page.
Pediatric Research
: Call for Reviewers


As an APS Member, you are considered a leader in the field of pediatric research. Now, you can share your expertise by reviewing papers for your member journal, Pediatric Research. Drs. Cynthia Bearer and Eleanor Molloy, the new Chief Editors for Pediatric Research, would love your input into the manuscript peer review process and, to that end, have opened a Call for Reviewers to the APS membership. Manuscript reviews can be done alone or in tandem with a junior researcher in your institution; it is a great way to mentor up-and-coming faculty members

.
Please consider volunteering your time to support your member journal! If you are interested in reviewing, please contact the Editor-in-Chief, Dr. Cynthia Bearer at c.bearer@peds.umaryland.edu.
The National Children's Study Archive Expands
The National Children's Study (NCS) Vanguard Data and Sample Archive and Access System (NCS Archive) opened March 1, 2016, and now expands to include additional data and biological and environmental samples.
The NCS Vanguard was a pilot for a planned cohort study of environmental influences on child health and development. Starting in 2009, recruitment strategies were tested in 43 counties across 31 states throughout the U.S. The study enrolled over 5,600 birth families and followed them through 2014. At study visits, questionnaires and interviews, neuro-psychosocial and cognitive assessments, and physical examination data were collected, along with nearly 25,000 biological and environmental primary samples from which a sample repository of over 250,000 items was created. That information and material is being made available through the NCS Archive for approved research projects by qualified investigators.
Read more about The National Children's Study Archive
Call for Howland Award Nominations - Deadline: July 1



The APS is pleased to announce the

2017 Call for APS Howland Award Nominations

. The John Howland Award is the highest honor bestowed by the American Pediatric Society, and is presented annually by the APS for "distinguished service to pediatrics as a whole." Since 1952, when Edwards A. Park, MD, received the inaugural Howland Award, this honor has been bestowed upon esteemed leaders in academic pediatrics whose significant contributions have advanced the lives of children and the profession of pediatrics through clinical care, scientific discovery, mentorship and service.

You are encouraged to nominate outstanding colleagues who have made lasting contributions to the field of pediatrics. Please take a few minutes to review the nomination process for the

John Howland Award

, available at:

www.aps-spr.org

.
Nomination Receipt Deadline: July 1, 2016
If you have questions regarding the nomination process, please contact Brenda Peat at the APS Central Office.
Call for APS Membership Nominations - Deadline: July 31

APS is pleased to announce the 2017 Call for APS Membership Nominations.
Please take a few moments to consider colleagues from your own institution who you can nominate or encourage to be nominated for APS membership, as there are distinguished faculty in every department and state who qualify but have never been nominated, as well as international colleagues who may be eligible for Honorary Membership.
You may access the membership directory (located in the My APS/SPR section of the website) to quickly find out whether colleagues of your department are members. In the alternative, you may also contact Brenda Peat at the APS Central Office.
The new 2017 APS Membership Application Form is available online or can be mailed upon request.
Application Receipt Deadline: July 31, 2016 (or first following business day)
Important issues for all of pediatrics can best be addressed by the APS if its membership is diverse, vibrant and broadly participatory. Help make this possible by nominating a colleague for membership by July 31. If you have questions regarding the application process, please contact Brenda Peat at the APS Central Office.
Call for APS Council Nominations and Meet the APS Nominating Committee

The APS Council has appointed an APS Nominating Committee for the 2016-17 year. The Committee Members are: Margaret K. Hostetter, MD, Chair, Phyllis A. Dennery, MD, Donna M. Ferriero, MD, MS, and Alan L. Schwartz, MD, PhD.
It is the responsibility of the APS Nominating Committee to select a slate of two candidates for each of the following positions:
Vice President (President-Elect) - Beginning May 2017.

This person will serve on APS Council as Vice President for the 2017-18 year, as President for the 2018-19 year, and as Past President for one subsequent year.

Two Council Member Positions -

Beginning May 2017

(five-year term).
The APS Nominating Committee would greatly appreciate your advice and counsel in the selection of nominees. Learn more.
APS Committee on Diversity & Inclusion (CODI)
The APS Committee on Diversity and Inclusion (CODI) hosted a successful topic symposium at the PAS meeting in Baltimore, "Reaching for the Tipping Point for Equity and Inclusion in Academic Pediatrics." The presenters shared data from organizations such as Seattle Children's Hospital, Kaiser Permanente, and the military and made recommendations about organizational strategies that have been utilized to increase diversity in the healthcare workforce, including academic pediatrics.
Strategic Plan Committee Updates
APS Member News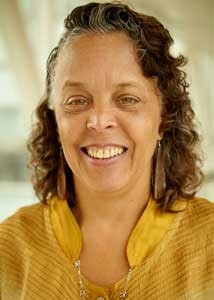 Danielle Laraque-Arena, MD, Named President
of SUNY Upstate Medical University
Danielle Laraque-Arena, MD, was inaugurated as SUNY Upstate Medical University's seventh president on April 15, 2016. Dr. Laraque-Arena began her service as president of Upstate on January 14, 2016, and was previously chair of the Department of Pediatrics at Maimonides Medical Center.
Read Inauguration Announcement from SUNY Upstate Medical University
Robert M. Eiben, MD, of Cleveland, OH, passed away on December 28, 2013.

Dr. Eiben was renowned for his clinical expertise, but was also known for the deep compassion he extended to his young patients. His career as an infectious disease physician began in 1945, right before the height of the polio epidemic that started in 1949. Dr. Eiben became an expert in treating a disease that had no known cure. His success with caring for and transitioning polio victims back to their homes gained the hospital national recognition.

He participated in the March of Dimes Respiratory Center Program as one of 15 respiratory care centers in the country to transition polio patients, both children and adults, from a hospital environment back to their family and society. The collaborative effort drew upon the expertise of medical professionals from various disciplines. Dr. Eiben later received an award for his work at the Fourth International Congress of Poliomyelitis in 1957. He served as Acting Chief of Clinical Investigations and Therapeutics, Developmental and Metabolic Neurology Branch of the National Institute of Neurological Disorders and Stroke (NINDS) from 1976 to 1977. Read Obituary
---
Elliot F. Ellis, MD

, of Sarasota, FL, passed away on February 22, 2014.

Dr. Ellis's work in curing the ills of precious children earned the respect of families, colleagues, students and the many communities he served. The accomplishment Dr. Ellis was most proud of, however, was that his biggest medical fights were focused on the littlest of patients whom he always put at ease with his soft-toned voice and twinkling eyes. Throughout his career, Dr. Ellis supervised the training of more than 75 allergists and earned the title he most cherished: mentor. His training and teachings helped many doctors, researchers and professors achieve success.

Dr. Ellis shared his knowledge with the world's students way before the worldwide web emerged by serving as a visiting professor to countless medical institutions. The rewards for his efforts were many, including being the recipient the Bela Schick Award from the American College of Allergists (1964), the Bret Ratner Award in Allergy by the American Academy of Pediatrics (1990) and the Gold Headed Cane by the American College of Allergy, Asthma and Immunology (1995) for his outstanding contributions to the field of allergy and immunology. Dr. Ellis also served his country as an Air Force and Army doctor, retiring as a Colonel. He worked as staff allergist and immunologist at Eglin Air Force Base in northwest Florida. Read Obituary
---
Roselyn P. Epps, MD, MPH
, of Washington, DC, passed away on September 30, 2014.
Dr. Epps spent her life and career as an advocate for women, minorities, and the underserved. Combining her skills as doctor and administrator, she was recognized for her foresight and leadership in medicine, pediatrics, maternal and child health, women's health and public health. As the first African American local and national president of the American Medical Women's Association, she helped to establish the AMWA Foundation, to endow its women's health initiatives and to support research advocacy, service and scholarship programs.
Dr. Epp's career included research, private practice, and work at the D.C. Department of Public Health, including medical officer in child health clinics, director of the comprehensive Clinic for Retarded Children, chief of the Infant and Preschool Division, director of the Children and Youth Project, chief of the Bureau of Maternal and Child Health, director of Maternal and Child Health and Crippled Children's Services, and chief of the Bureau of Clinical Services. Dr. Epps authored more than ninety professional articles in peer reviewed publications, including sixteen chapters and books. She co-edited The Women's Complete Healthbook selected by the New York Public Library as one of 1995's most outstanding reference books. Read Obituary
---
Jean D. Lockhart, MD, of Napa, CA, passed away on March 20, 2011.

Dr. Lockhart was a graduate of Vassar College (1944) where she studied French and Spanish. Her first job was with the OSS and led to a year in Spain. Her mother died of cancer which inspired Dr. Lockhart to become a physician. She enrolled in Georgetown University Medical School in Washington DC and graduated in 1951. Dr. Lockhart worked for eight years in Alexandria, VA, sharing a practice with another pediatrician in the days when doctors made house calls. Dr. Lockhart directed a pediatric ward in Algeria for three months in 1963 under the auspices of CareMedico. Dr. Lockhart served at the Food and Drug Administration until 1973 when the family moved to Evanston, IL,
where she was a director of the American Academy of Pediatrics. She also served as a colonel in the Army Reserve Medical Corps. Read Obituary
---
Robert B. Mellins, MD, of New York, NY, passed away on December 12, 2012.
Dr. Mellins received a BA degree from Columbia University and a MD degree from Johns Hopkins University, and subsequently returned to Columbia to be trained in pediatrics, cardiology and pulmonology. He was a compassionate physician, a devoted mentor and an internationally recognized authority in the field of childhood asthma. Until months before his death, he provided outstanding care to infants and children with lung diseases.
He established the Pediatric Pulmonary Division at Columbia's College of Physicians and Surgeons and served as president of the American Thoracic Society, the Fleischner Society, and the L.A. Johns Foundation, as well as vice-president of the American Lung Association. He was Professor Emeritus at Columbia University and the recipient of the Physicians and Surgeons Distinguished Service Award. His pioneering research and untiring focus on the training and mentoring of physicians and other health-care professionals improved the lives of children around the world. Read Obituary
---
Claude C. Roy, MD, of Montreal, QC, passed away on July 2, 2015.
Dr. Roy studied medicine at Universite Laval, performed pediatric residencies at McGill and Harvard, and completed his training in gastroenterology in Colorado where he was appointed Professor. In 1970, he was appointed Professor at Universite de Montreal and continued his career at Hospital Sainte-Justine where he held the positions of Director of the Research Centre (1977 - 1982), Chief of Gastroenterology (1982 - 1991) and Director of the Department of Pediatrics (1991-1995). He was a member of the Medical Research Council (CIHR) from 1989 to 1995, and served as its Programs Director from 1995 to 1999. Dr. Roy was appointed Officer of the Order of Canada in 1990, and was inducted into the Canadian Medical Hall of Fame. Read Obituary
---
Robert Ulstrom, MD, of Golden Valley, MN, passed away on November 6, 2012.
Dr. Ulstrom led a distinguished 40-year career in pediatrics at the medical schools of the University of Minnesota and the University of California at Los Angeles. He was a pioneer in pediatric endocrinology. His medical research on metabolism of children and infants was recognized nationally and internationally. He retired from the medical school in 1990. Among his many professional activities, Dr. Ulstrom served as a member of the editorial board of the Journal of Pediatrics, was secretary-treasurer of the board of the Minnesota Medical Foundation, was Markle Scholar in medical science, received the Wyeth Award for medical research, served as a fellow at the Rand Corp., was on the board of the American Board of Pediatrics and was an examiner for both the American Board of Pediatrics and the American Board of Emergency Medicine.
Dr. Ulstrom loved high-performance automobiles and was track physician at Donnybrooke Racetrack in Brainerd from 1968-1973. He was an accomplished photographer and a self-taught Apple computer expert long before personal computers were commonplace. After retirement he continued his interest in education through the University's Osher Lifelong Learning Institute, as a founding board member, its first webmaster, and an avid student. Read Obituary
---
Louis E. Underwood, MD, of Rockville, MD, passed away on July 21, 2014.
Dr. Underwood was a pioneer in the diagnosis and management of growth hormone (GH) deficiency, acromegaly, and GH Insensitivity Syndrome (GHIS). He also made many contributions to the understanding of hypopituitarism, hyperinsulinism and Cushing's disease in children.
Through his volunteer service with the American Board of Pediatrics (ABP), he made significant contributions to certification. Dr. Underwood was a member of the ABP's first pediatric endocrinology subboard, which had its initial meeting in January 1977. He became medical editor in 1981, serving for the next 26 years as the physician reviewer of test questions written by subboard members as well as serving as a resource for both the subboard and the ABP Chief Editor. But even more,
Dr. Underwood provided continuity and a historical view of the working of the subboard over his long and productive tenure. Dr. Underwood was highly respected as a subboard leader and beloved by ABP staff who worked with him. Read Obituary
---
Miriam G. Wilson, MD, of Thousand Oaks, CA, passed away on March 20, 2015.
Dr. Wilson graduated from the University of Washington in Seattle, where she was awarded the President's Medal for scholastic excellence. While enrolled in a Master's program in Physiology, she was encouraged by her professor to become a physician. She took pre-med classes at University of California at Berkeley. She graduated from medical school at the University of California, San Francisco in 1950, and moved to Los Angeles for internship and pediatrics residency at Los Angeles County-USC Medical Center.
Early in her career she teamed with radiologist Dr. Victor Mikity to describe what became known as Wilson-Mikity syndrome, a lung condition of premature infants. For many years she directed the Genetics Division at LAC-USC Medical Center, and was a Professor of Pediatrics at USC Medical School. Throughout her career, Dr. Wilson was known for her unwavering adherence to the highest moral and ethical standards. Read Obituary
| | | | |
| --- | --- | --- | --- |
| Web: www.aps-spr.org | Email: info@aps-spr.org | Phone: 346.980.9707 | |