Young Investigator Award
Back to SPR Awardees Menu
Given since 1983, this award was designed to honor and recognize young physicians as they embark on a career in investigative pediatrics.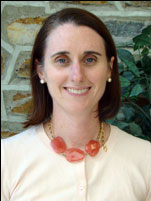 Sallie R. Permar
Duke University Medical Center
Durham, NC
Title of Lecture: Immune Protection against Perinatal HIV-1 and Cytomegalovirus Transmission
Dr. Permar's work focuses on defining and eliciting immune responses at the maternal-fetal interface that prevent vertical transmission of neonatal viral pathogens. Dr. Permar has advanced our understanding of immune protection against mother to child virus transmission by a) developing nonhuman primate models to investigate immune protection against vertical transmission of HIV-1 and cytomegalovirus, b) designing maternal vaccine strategies to target immune responses in breast milk, and c) defining novel innate antiviral factors in breast milk.