You are receiving this message because you are a member of SPR.
If you no longer wish to receive informational emails from the SPR, please click here from the address you wish removed.

N e w s l e t t e r
A U G U S T 2 0 1 4
President's Corner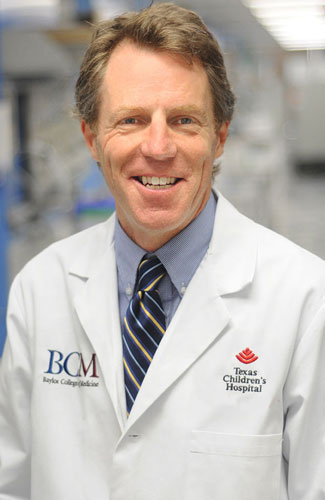 SPR President
Jake A. Kushner, MD
Dear Colleagues,
I hope this note finds you relaxing and enjoying the last precious days of the summer of 2014. Alternatively, you might be carrying out vitally important work to advance child health, hopefully benefiting from the quiet unscheduled time that arrives before the hectic fall academic calendar begins.
It has been a busy year for all of us at SPR.
The PAS meeting, held in Vancouver, British Columbia, was an enormous success! Attendance went beyond expectations: 8,110 registered attendees, just shy of the 2013 record breaking meeting. The scientific content of the PAS meeting was truly exceptional - with depth and breadth in a vast array of areas that impact child health research. I'm pleased to report that the feedback from PAS meeting attendees has been overwhelmingly positive -- with a clear consensus that the meeting content and organization was outstanding. Many attendees also commented on the Vancouver Convention Center, which was in an absolutely beautiful location. I was particularly struck by the wonderful presentations in up-and-coming scholarly research areas such as global health, behavioral health, cell biology, and health services. Indeed, a brief look at the 2014 program reveals that the diversity of child health research carried out by SPR members and those of our related organizations is truly breathtaking. The annual PAS meeting remains a vital resource for information on cutting edge research, networking, and inspiration for those of us who have devoted our professional lives to advancing child health. Please accept our many thanks for the great time and effort the organizers and attendees into this year's PAS meeting. Truly a group effort!
I would like to thank our outgoing SPR Officers and Councilors. We have several David Ingram (Past President), Tom Shanley (Secretary/Treasurer), Susan Hintz (Membership Secretary),Vivek Balasubramanian (Pulmonology), Conrad Cole (Gastroenterology/Nutrition), Stephanie Ware (Genetics). I would especially like to note the contributions of Steven Miller, our current past president. Steven carried out several notable initiatives during his tenure, including a much needed and thorough refresh of the SPR strategic plan. His presidential address was particularly distinguished and heartfelt - as noted by many in the audience and in later evaluations. On a personal note, I would also like to point out that Steven was a tremendously generous and thoughtful leader (and has given me valuable advice to follow his big footsteps...). We're grateful for all he has done on behalf of the organization. Thank you Steven!
I am pleased to report that we have several new Officers and Councilors at SPR. Please welcome Shari Barkin (VP), Lise Nigrovic (Emergency Medicine), Julie Lumeng (Behavioral-Developmental Pediatrics), Brenda Poindexter (Neonatology), Andrew Feranchak (Gastroenterology/Nutrition), and Stephanie Davis (Pulmonology). These talented individuals have volunteered their precious time to the various missions of SPR - and we are elated to have them on board!
As previously, we would like to seek volunteers from far and wide across our membership to participate in one of six strategic committees (Advocacy, Member Engagement, Mentoring, Philanthropy/Finance, Communications, Meeting Content). Please let us know if you are interested in participating when the call arrives this fall.
The Advocacy Committee, co-Chaired by Vivek Balasubramaniam and John Schreiber, has been busy on a range of topics. The committee has spearheaded efforts by our society to author a letter in support of the proposed rule change to allow the US Food and Drug administration (FDA) to regulate the sale and distribution of electronic cigarettes and other related products under the family smoking prevention and tobacco control act of 2009. I am especially proud of our efforts as nicotine exposure and addiction represent a vast threat to child health throughout the planet. The advocacy session at the at the 2015 PAS Meeting will be a topic symposium entitled "What do you do all day?". This session will provide vital information for our members about their potential roles in advocating and communicating about pediatric scientific research to the public. Given the dreadful current funding climate, advocacy on behalf of child health research is essential to our mission.
The Communication Committee, Co-Chaired by Robert Wright and Troy Torgerson, is working with Kate Ackerman to explore the use of social media in broadcasting our societies work. These nascent efforts could have huge impact on how we communicate. I know they are eager to hear from our members about new tools and approaches.
The Meeting Content Committee, co-led with Patricia Denning and Michelle Gill, has had an especially busy few months. The meeting content committee was able to select four high-quality proposals across a range of topics and disciplines. Moreover, many of the meeting content's selections were ultimately chosen for PAS by other societies. As a result, we truly have an outstanding program developing for San Diego in 2015. On behalf of this committee, I would like to thank our members for bringing forward an outstanding series of proposals. By the way, for those whose submissions weren't selected, please consider submission of a workshop for the PAS meeting. The deadline is coming soon (September 4th)
The Member Engagement Committee, Co-chaired by Anna Penn and Conrad Cole, is leading the charge to recruit the next generation of child health research scholars to join us in our mission. The Fellow's section of the SPR is thriving - and developing a strong independent voice. In addition, the member engagement committee is pleased to report a large number of applications for new SPR membership, which will be selected in this year's fall council meeting.
The Mentoring Committee, Co-chaired by Bonnie Halpern-Felsher and me, continues to expand the Young Investigator Coaching Program. This extremely popular program links up-and-coming child health scholars with internationally renowned mentors from outside their institution. Our gathering for the Young Investigator Coaching Program gathering was notable for the outstanding talent and enthusiasm amongst all involved. Indeed, the SPR mentoring committee remains convinced of the huge value of this program and hopes to expand the gathering to include additional elements. On behalf of the Council and the committee, I want to extend my sincere thanks to all of the mentors and mentees who have contributed to the success of the Young Investigator Coaching Program.
The SPR Student Research Program, chaired by Catherine Gordon and a sub-committee of the SPR Mentoring Committee, continues to thrive. The APS-SPR Short-Term Research Program is in its twenty-first year, and is by all accounts a tremendous success. The program has had a profound impact upon the careers of a huge number of young students to successfully encourage them to enter child health research. I am convinced the program has facilitated the growth of pediatric research as a whole and fostered the success of many talented clinician-scientists. The program is exceptionally popular, as it attracts the best and the brightest who are interested in child health research. The program is up for renewal this year and we're especially hopeful that this vital program will remain available to future generations of child health scholars.
In summary, I would like to communicate my sincere gratitude to the various members and leaders who play active roles in our Society. We are actively soliciting nominations for society leadership and Council membership, and I would urge you to join us in this amazing journey to maintain our thriving organization on behalf of scholarly research in child health.
Sincerely,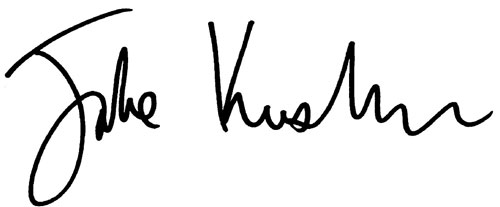 Jake A. Kushner, M.D.
---
Message from the Secretary/Treasurer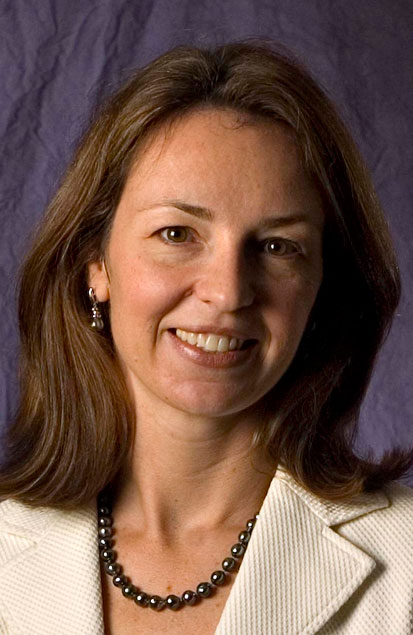 SPR Secretary-Treasurer
Kate G. Ackerman, MD
Dear Colleagues,
Before providing an update on the SPR news from these past few months, I would like to acknowledge our outgoing SPR Secretary-Treasurer, Tom Shanley. As I learned during my year in training under Tom's wing, the five year term of the Secretary-Treasurer provides an opportunity to guide initiatives and plans through various stages of maturity with collaborations involving different groups within SPR and within the broader scope of pediatrics and medical research. Tom has given so much of his time, expertise, and exceptional talent to further the mission of our Society. To recognize his accomplishments, Tom was awarded the Thomas A. Hazinski Distinguished Service Award, an award established to honor a special individual who has provided exceptional service over an extended period of time. We thank Tom very much for his service.
Each year, the SPR recognizes exceptional investigators and mentors at the PAS meeting. This year, we enjoyed lectures from two spectacular E. Mead Johnson Awardees, Atul Butte and John V. Williams. Dr. Butte's work has identified potential novel applications for existing pharmaceuticals while Dr. Williams has made ground breaking discoveries in the field of human metapneumovirus (MPV). Our young investigator awardee was Sallie R. Permar, and she spoke about her novel work in the vertical transmission of viral pathogens. The Maureen Andrew Mentor Award was presented to Kathryn M. Edwards. An SPR awards reception was held for all of our awardees including the Mary Ellen Avery Neonatal Research Award (John A. Clements), the student research awards, the house officer awards, the fellow research awards, the Richard D. Rowe award in basic research (Jessica H. Mouledoux), the David G. Nathan award for clinical research (Elizabeth C. Swanson), the Douglas K. Richardson Award for Perinatal & Pediatric Healthcare Research (Mark A. Schuster), and awards from the Japan Pediatric Society and the European Society for Pediatric Research. A comprehensive list of all our award winners can be found on the APS-SPR website. Note: browsing award winners on our website is a great tool when thinking about invited speakers for your institution or when you are planning a meeting symposium.
We are fortunate to have the March of Dimes Foundation as an Affiliate organization of the PAS meeting. The March of Dimes has representation on the program committee, and they sponsor high quality research programs at the meeting. The March of Dimes Prize in Developmental Biology 2014 was awarded to Dr. Huda Y. Zoghbi, professor at Baylor College of Medicine. Her lecture described the important discovery of MECP2 gene mutations as a cause of Rett Syndrome. Dr. Zoghbi's lecture eloquently took the audience through her journey - from a clinican interested in Rett Syndrome patients - to the laboratory where dysfunction of the MECP2 was associated with the syndrome - to the present and future, where further genetic analysis in other neurologic diseases and further discovery of gene mechanism provided insight into more complex neuropsychiatric disease and behavior. Stay tuned for announcements detailing the exciting science we will hear at our PAS 2015 meeting !
In other SPR news, our committees have been active in carrying out our strategic plans. We would also like to communicate our news and our plans as effectively as possible. For this reason, the Communication Committee has started an initiative to enhance the newsworthy content on the APS-SPR website as well as through other social media avenues. We have started a Linked In page for the SPR (just search for "Society for Pediatric Research" from Linked In). It is a closed group, meaning that you just need to request to join (this prevents us from being overshadowed by posts from commercial interests). You will be approved, and then you can post about your research, about ideas for collaboration, or about any topic related to the mission of the SPR. The group is growing with both SPR members and non-SPR members from all around the world. This is a way for our society to connect with others who may not have yet considered membership or who are not eligible for membership. I encourage everyone to help us grow. If you have any news about interesting and exciting work that an SPR member has done, please let that be known to our communications committee co-chairs . You will find information about all of the committees including lists of current members on the - guess where? - yes, the APS-SPR website.
With the come of autumn comes the time to pay our annual dues . Please continue to support the SPR and its critical mission, especially during this time of risk for academic careers in medicine. We are very serious about making sure that our dues are spent for activities that are in direct alignment with our mission, goals, and plans. Recently, we developed a formal relationship with the Federation of American Societies for Experimental Biology (FASEB) . FASEB works with us to develop and promote policies to advance research and education in the biological and biomedical sciences. In our case, they help us advocate for research that will benefit child health - and they teach us how to do this within our membership. Our society also participates in the Pediatric Policy Council (PPC) , a group of pediatric organizations participating in legislative advocacy efforts to advance child health.
I want to close by thanking our incredible staff for helping our Society - and the PAS meeting run smoothly. With our strategic plan, we have taken on many new initiatives over the past years. Our staff in The Woodlands, TX has gone above and beyond to keep us on track. Jana Wells is the glue behind our society, and we are very fortunate to have her talents. Kate Culliton has been filling in for Debbie Anagnostelis as the executive director of the APS-SPR office. Our busy membership benefits greatly from the assistance and leadership that comes from our home office. Thank You!
Sincerely



Kate G. Ackerman, M.D.
---
Call for Volunteers for SPR Awards Committees - Deadline: September 15, 2014
The Society for Pediatric Research seeks representatives to serve a three-year term, starting immediately, on various SPR Award Selection Committees.
---
REMINDER - SPR Dues Payment deadline is October 15, 2014
You should have received your SPR dues statement in July either via email or if we do not have your email on file to your mailing address. Members must be current in their dues to receive member benefits. Be sure you pay by October 15, 2014.
To pay your dues, print an invoice, or to check to see if your dues have been paid go to https://www.aps-spr.org/my-aps-spr/ - login required. Alternately you can contact the SPR Executive Secretary, Jana Wells, at jwells@aps-spr.org or at 281.419.0052.
---
SPR Call for Awards Nominations - Deadline: November 11, 2014
We encourage you to consider nomination of outstanding candidates to encourage or promote their scientific accomplishments. These awards will be presented during the 2015 Pediatric Academic Societies' Annual Meeting in San Diego, CA (April 25-28).
~ Learn more about the various SPR Awards
---
Young Investigator Coaching Program
Call for Applications for the Young Investigator Coaching Program will be coming soon!
Purpose of the Program: Connecting junior faculty members conducting child and adolescent health research to successful investigators in the appropriate research field, thereby increasing opportunities for mentoring, networking, collaboration, and funding.
Who can apply: Any faculty member who: (a) is conducting child or adolescent health research; (b) is in the first 3 years of a faculty appointment; (c) intends to pursue an academic pediatric career with a major component focused on investigator-initiated research, and (d) must be able to attend the 2015 PAS Meeting in San Diego, CA. Applicants must have an advanced doctoral degree in any field related to child health, including medicine, psychology, nursing, social work, and nutrition. While all applicants are invited to apply, the SPR particularly encourages underrepresented minorities as defined by the NIH (African, African American, and Latino/a) and women to apply, as these are the groups less represented in child health, especially at the higher levels of leadership.
---
SPR Highlights and Photos of the 2014 PAS Meeting

Steven P. Miller gave an exceptional SPR Presidential address, The Test of Our Progress, during the 2014 SPR Presidential Plenary. In addition, the SPR recognized and celebrated many other outstanding investigators and mentors at the PAS. Photo Highlights.
We hope to see you next year for 2015 PAS in San Diego, April 25-28!
---
2015 PAS Annual Meeting Important Dates

---
Advocacy and Pediatric Policy Initiatives
Obtain the latest Pediatric Policy Council Update and Advocacy Action Alert News
---
Regional Societies' Updates
The MWSPR and SSPR have provided updates on their activities.
~ Continue Reading: Regional Reports
---
Strategic Committee's Report
The SPR Committees have been working hard to meet the goals outlined in the SPR Strategic Plan.

~ Continue Reading: Committee Reports
---
Important Dates & Upcoming Events